At the ongoing ChinaJoy 2020 games tradeshow that is taking place right now until 3 August 2020, Bilzzard updated its Diablo Immortal website for the Chinese market.
There is now a new trailer, which opens with the events taking place in Diablo Immortal occurring five years after the destruction of the Worldstone. We are then served with the usual marketing drivel on how this is going to be a new Diablo experience and mobile, with new locations, story and dungeons.
In addition to the spruced up trailer, we are also given new details, particularly with the models, that seem have been altered to an extent.
The most obvious example would be the the barbarian, which appears to have gone though changes with regards to his ethnicity. While everyone else would get something along the lines of a Nordic chad, the barbarian for the Chinese market looks more like a Mongol. Not too bad a change, even if it is a peculiar one.
The more perplexing change of course is reserved for the Necromancer who looks like he has been de-aged, looking more of a pretty boy in the process.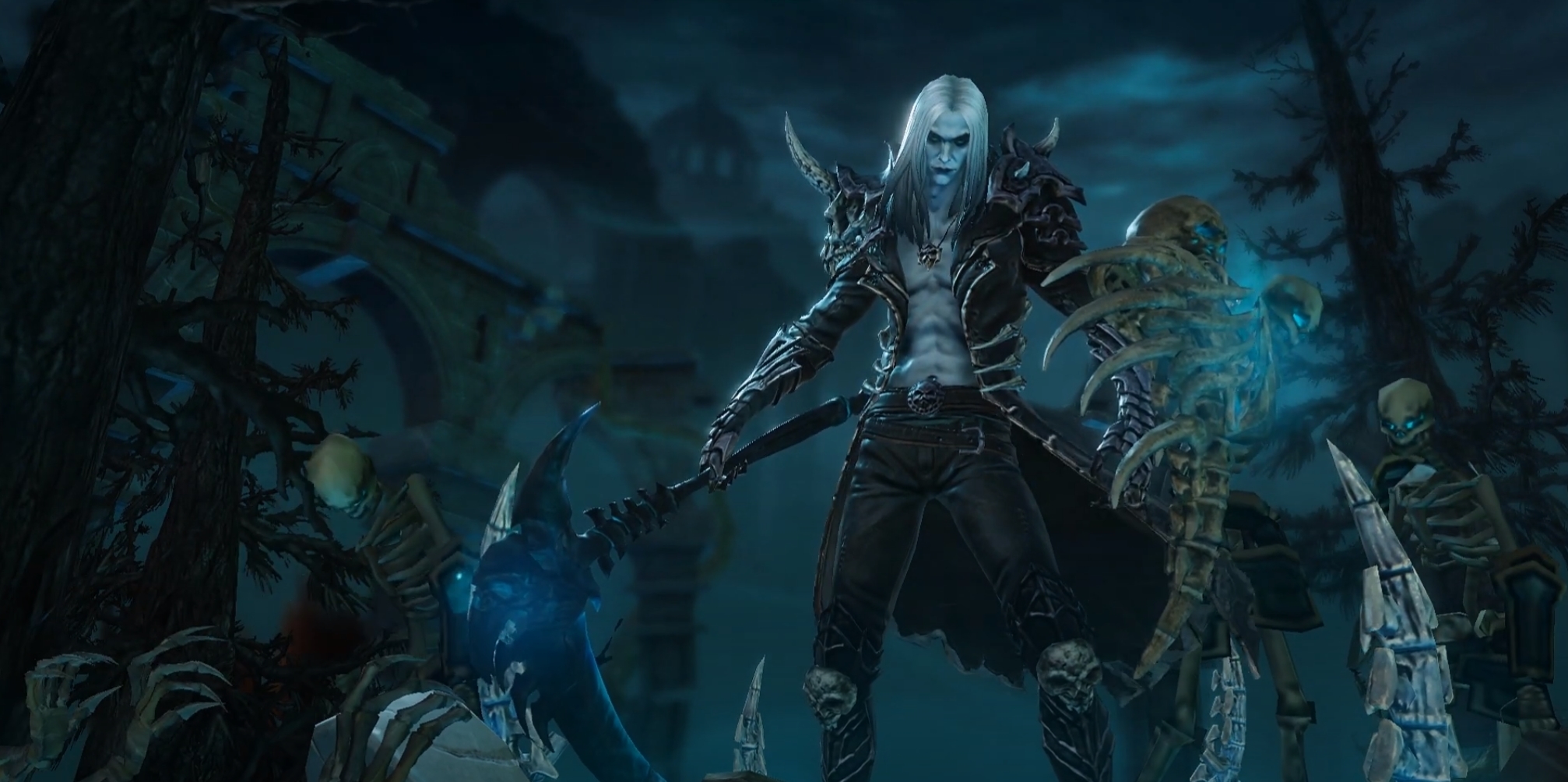 While that look would be par for the course in a Japanese game, seeing a effeminate Diablo character is an interesting one. Furthermore, the Necromancer's skeletal buddies are now zombies in the Chinese version, which isn't surprising, since they don't like imagery of spooky skeletons over there for some reason.
Well, what does this all mean? The most obvious one would be the fact that there will likely be two versions of the game. One being for the international market and another for China. Cosmetics aside, it is anyone's guess what the real differences are. Given that this game appears to be far better received in the Middle Kingdom than anywhere else, we wouldn't be surprised if more attention is paid to that version instead. For more details, head over to the official website.