During Tokyo Game Show, there are a few exciting things that were announced by Konami. Here are some that you should not miss!
A plan for Konami esports and marketing facilities! Check it out here.
Contra Rogue Corps' LIVE gameplay! Check it out here.
Do check them out! Back to the main title of this article, Yu-Gi-Oh! Duel Links. Konami has continuously supported Duel Links since its release. If you've never heard of it, here's a quick TL;DR for it.
Yu-Gi-Oh! Duel Links is a spin off Yu-Gi-Oh! Official Card Game that features a smaller field size and a more backdated list of cards compared to their physical card game.
Yu-Gi-Oh! Duel Links has a very huge fan base. Konami made sure their fans can control one of the featured characters within the entire series. With the recent update of "Yu-Gi-Oh! 5Ds" characters being added in, the game had taken a change within their META and a new type of summons is being introduced. SYNCHRO SUMMON!! If you are an avid fan and interested to know more about the metagame, you can check out  DuelLinksMeta.com here.
With the Darklords currently dominating the metagame in Duel Links, Konami has announced their upcoming update for the game!
Featuring one of the best movies from Yu-Gi-Oh!, Dark Side of Dimensions will be joining Duel Links on September 26th!
This update will release the following content for the game:
New Characters!
There are 3 new confirmed characters from Konami that will be added into the game,
Sera
Kaiba Seto (DSOD version)
Kaiba Mokuba (DSOD version)
New Structure Deck
Other than that, Konami also announced a new Structure Deck for the game, Structure Deck EX : Master of Chaos! This deck will be focusing on "Magician of Chaos"
New Free Content
To celebrate their 20th Anniversary, Konami never forgets to give a huge thank you to their fans. During the release of Dark Side of Dimensions on September 26th, player will be able to receive the following bonuses:
Prismatic DARK MAGICIAN Alternate Artwork
1000 Gems
Card Sleeves and Game Mat featuring the official artwork for DSOD
100 Skill chips. A new item which will allow you to unlock a random skill for one of your characters
Card Tickets,

Day 1 : Prismatic SR Card Ticket
Day 2 : UR Dream Ticket
Day 3 : SR Card Ticket
Day 4 : Prismatic UR Ticket
Day 5 : SR Card Ticket
Day 6 : UR Card Ticket
These are all that you can get as rewards or purchasable content when Dark Side of Dimensions launches in Duel Links!
If you are interested to know more about the game, you can visit here. If you want to know about more about Konami, visit here.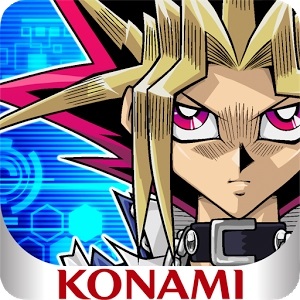 Yu-Gi-Oh! Duel Links
Android, iOS, Steam
Bring your passion to DUEL wherever you go and challenge to be the best of the best!