Continue the main story of Another Eden: The Cat Beyond Time and Space in Part 2, Volume 2 of Tales from the East: Return of the Goddess of Time! This story is in the Ver 2.2.100 update, taking place in the Eastern Garulea Continent. The update also has new character Kikyo, Nikeh's Another Style, the new Straw Dummy Cultivation system, and new weapons in Manifestation.
To celebrate the release, Another Eden is running a campaign to increase login bonuses from 20 Chronos Stones to 50 Chronos Stones. A free daily character encounter called a "Whisper of Time Encounter", as well as a one time gift of 1,000 Chronos Stones, will also be given out to players.
The continuation of the Another Eden main story in Part 2, Volume 2 of Tales from the East includes new maps, areas and background music, so be sure to explore!
Paid Fateful Encounters are available for one time purchase, both for regular Fateful Encounters and Another Style Series. Ally Encounters have also been updated. For the Another Style Encounters, the 10th ally will be one Another Style character from Dreams up to version 2.2.100, 16 types in total. Manifestation: Weapon Discovery has new weapons in Gariyu (Flame Lord) and Laclair (Minstrel).
Chronos Stones log in bonuses, as well as the one-time gift of 1,000 Chronos Stones will last until 13 May, 2020 14:59 UTC. Until the Ver 2.2.400 update, there will be increased amounts of Time Layers Force obtained from The Closed-off Open World and the Azure Rebel.
Last but not least, the Whisper of Time delivery will be available until 29 April 2020, 14:59 UTC. You cannot own more than one of the same "Whisper of Time" at a time, and the app must be updated to Ver 2.1.500 or higher.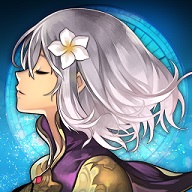 Another Eden: The Cat Beyond Time and Space
Android, iOS, Microsoft Windows, Steam
Acclaimed creators from a number of well-known and popular series have come together to bring an exciting and 
epic RPG to mobile devices. The game have a 
surprising amount of content for a mobile gaming app, a modernized classic spacetime RPG. An epic story crossing the Antiquity, Present, and Future from master story writer Masato Kato. The main theme written by Mitsuda Yasunori, the game contains over 60 songs recorded with orchestras and folk music.