The new update for Sid Meier's Civilization VI is now available. The October update is free for anyone who already owns the game and adds the new Pirate scenario.
The Pirates scenario is a new way to play the game that takes place over the course of 60 turns and supports multiplayer. Players can choose between several Pirate factions, all with different playstyles and abilities.
These factions consist of Dread Pirate, Privateer, Swashbuckler and Hoarder. Their passive and unique abilities are all centered around different playstyles, all tied in to various Pirate themes.
For example, the Dread Pirate plays much more into the stereotype of pirates, with offense-based abilities. This faction plays a lot more aggressively.
Meanwhile, the Privateer is a lot more diplomatic, and is based on the concept of some pirates having patrons. This faction also has the locations of select ports revealed from the start of the scenario.
A full list of the patch notes for the game can be found on the Civilization VI website.
According to 2K the update is one of many incoming free updates part of the content roadmap for Civilization VI. The full patch notes of the October update can be found here.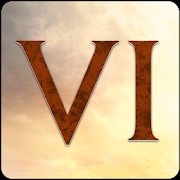 Civilization VI
Microsoft Windows, Nintendo Switch, PlayStation 4, Steam, Xbox One
Originally created by legendary game designer Sid Meier, Civilization is a turn-based strategy game in which you attempt to build an empire to stand the test of time. Explore a new land, research technology, conquer your enemies, and go head-to-head with history's most renowned leaders as you attempt to build the greatest civilization the world has ever known.
---
Check This Out Next
---