The previously announced Identity V crossover with The Promised Neverland have been revealing the characters featured for the collaboration, with descriptions provided by the official Twitter! First off, we of course have Emma:
Excellent physical fitness and reflex nerves, high learning ability, An optimistic and innocent girl with orange hair-Emma is here! After knowing all the truth, can she successfully lead everyone to escape…? Emma from The Promised Neverland will be Emma, the Gardener.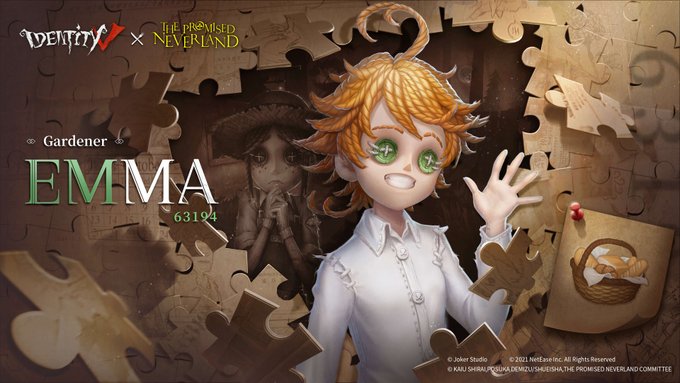 Following her is Norman:
A stable and gentle personality, calm and excellent judgment, Norman, the boy called a genius, is here! Norman will be played by the Embalmer. Use your wisdom to help your teammates escape!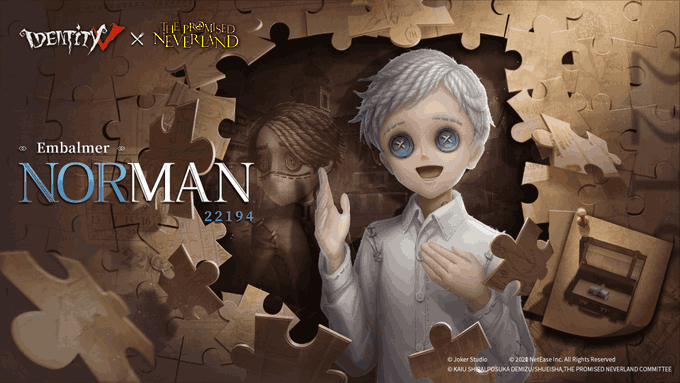 After that is Ray:
A boy who has an amazing amount of knowledge, calm on the surface. In fact, the boy who values ​​his companions very much, Ray is here! Ray will be played by Prisoner Luca! Don't give up, resist and escape!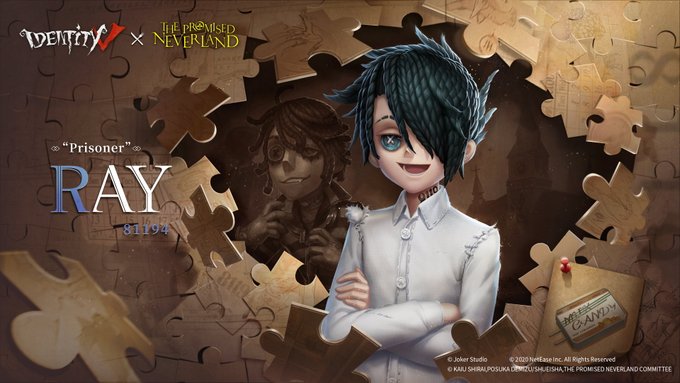 The most recent reveal is Isabella, who strangely does not possess the signature button eyes…
I hope your next journey is full of light. Isabella, the "mother" who loves her children, Will be played by Bloody Queen. Play friendly and exciting hide-and-seek with the children in the manor!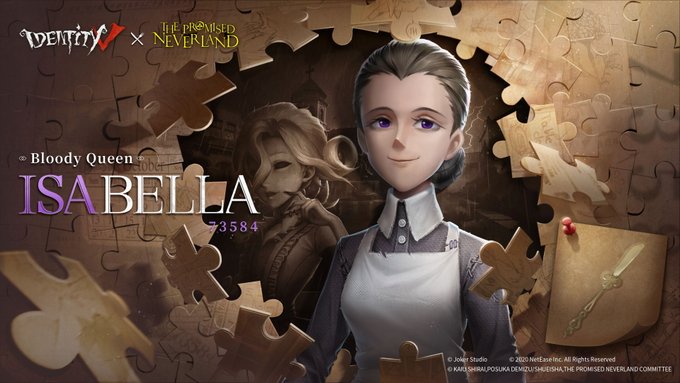 The pre-registration event for the Identity V and The Promised Neverland crossover has also achieved the 5 million milestone, so all participants will be receiving 5 Crossover Essence.
In the mean time, the game is running their Lunar New Year event, so before the collab begins for real, you might want to hop on in and chase or be chased…
Identity V
Android, iOS
Join the Thrilling Party! Welcome to Identity V, the first asymmetrical horror mobile game developed by NetEase. With a gothic art style, mysterious storylines and exciting 1vs4 gameplay, Identity V will bring you a breathtaking experience.
---
Check This Out Next
---