Aiming's fantasy RPG title Caravan Stories fires off a collaboration event with the TV anime series Fire Force (炎炎ノ消防隊). The collaboration event will held on multiple platforms including smartphones, Windows and PlayStation 4.
– Anime Summary –
The anime follows the story of the main protagonist Shinra Kusakabe who is a third generation pyrokinetic youth who was dubbed the "Devil's Footprint" for his ability to ignite his feet at will. He then joins the Special Fire Force company 8 who dedicate themselves to finding a solution of a world-threatening called "spontaneous human combustion".
During his time in the Special Fire Force company 8, he discovered that his younger brother's abduction during a fire breakout that killed their mother was caused by a mysterious doomsday cult who are also behind the "spontaneous human combustion". It is now up to Shinra and his allies to put a stop to this doomsday cult.
– Collaboration Event –
The collaboration event features a special collab story alongside with 6 collaboration characters from the Fire Force series and will be held from August 4th till September 1st.
The game's official YouTube channel showcased the character's PVs to show all their dynamic abilities. Players who login to the game during the aforementioned collaboration period will be able to receive Shinra Kusakabe as a reward unit.
Shinra Kusakabe (森羅 日下部) – CV: Gakuto Kajiwara (梶原 岳人)
The other characters that will be featured in the game also include:
Arthur Boyle – CV: Yūsuke Kobayashi (小林 裕介)
Maki Oze (茉希 尾瀬) – CV: Saeko Kamijō (上條 沙恵子)
Tamaki Kotatsu (環 古達) – CV: Aoi Yūki (悠木 碧)
Princess Hibana (プリンセス 火華) – CV: Lynn
Shinmon Benimaru (新門 紅丸) – CV: Mamoru Miyano (宮野 真守)
– Retweet Campaign –
Caravan stories official Twitter account is also now holding a retweet campaign where the participants can stand a chance to win the 1st~24th volumes of the official Fire Force manga!
For more information about this collaboration event as well as the retweet campaign, go check out their official Twitter page!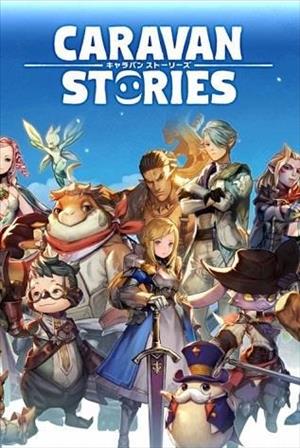 Caravan Stories
PlayStation 4
Get your caravan together with recruited heroes and tamed beasts. Protect the world of Iyarr in this free-to-play anime-inspired MMORPG!
---
Check This Out Next
---