Bytedance, the parent company behind Tik Tok, has acquired Moonton, the creators of Mobile Legends: Bang Bang.
According to industry analyst Danial Ahmad, the company has been ramping up its gaming sector, looking for ways to diversify its revenue streams. The company already has a large install base with Tik Tok, which allows users to create short form videos.
According to TechCrunch, the company is aggressively increasing its employees in its Games division, having made a total of 2000 new hires, up 200% from the last year.
On top of that, the company has acquired 11 new studios since 2018, not counting Moonton. These were all full acquisitions, with the revenue flow of their games reportedly keeping the game division afloat while they also worked on their own titles.
This makes sense for Bytedance to acquire Mobile Legends developer Moonton, since the latter's game has done very well for itself. According to Statista the game had earned 214.1 million USD in 2019, despite what Sensor Tower called a bad year for mobile MOBAs.
Neither Bytedance nor Moonton have released a statement on the acquisition as of this writing so we don't know if the acquisition could spell any big changes coming to Mobile Legends or if any new IPs are in the works.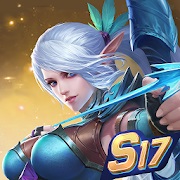 Mobile Legends: Bang Bang
Android, iOS
Join your friends in a brand new 5v5 MOBA showdown against real human opponents, Mobile Legends: Bang Bang! Choose your favorite heroes and build the perfect team with your comrades-in-arms! 10-second matchmaking, 10-minute battles. Laning, jungling, tower rushing, team battles, all the fun of PC MOBAs and action games in the palm of your hand! Feed your eSports spirit!
---
Check This Out Next
---