While the Japanese servers of Atelier Online: Alchemist of Bressisle have been shuttered, it won't be dying entirely as the game's OST release date has been announced. The game shuttered in Japan as of 31 March 2022, 15:00 JST.
For fans of the Atelier series, you can obtain the Atelier Online OST at 3960 yen through the GUST official online store, or through Koei Tecmo SPOT. The method of purchase through Koei Tecmo SPOT will be revealed at a later date, but if you're able to do so, you can get it in a limited edition case. You may also get the GUST shop limited edition case too. All purchases will come with three discs and a serial code for a digital PDF of sheet music, "おとのはのしらべ22". The fine print states that the download code will expire 14 July 2025.
The OST consists of 60 total tracks, including those from Season 1 and 2 of the game, unused tracks – as in, not included in the game – and the full vocal version of the game's opening song.
As for the English version of Atelier Online, the game's Facebook page was last updated on 17 March 2022 at time of writing, which is not a most reassuring sign. At the very least, you can still enjoy the game in other forms, and wait on the series' console releases.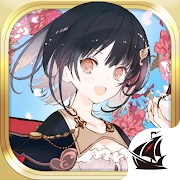 Atelier Online: Alchemist of Bressisle
Android, iOS
The free-to-play adventure role-playing game combines the features of the previous Atelier series with online play and co-operation mode.
---
Check This Out Next
---