Atelier Online: Alchemist of Bressisle will shut down its Japanese servers. It managed to run roughly over 3 and a half years, since its original launch in October 2018.
The shut down notice for Atelier Online can be found here – in Japanese – with the game going fully offline on 31 March 2022, 15:00 JST. New players or those who have never purchased anything before will no longer be able to make in-app purchases, with all suspension of sales to be done on 28 February 2022. New players may still try out the game until the official closure. The usual refunds will also be open to those who can complete the due processes.
Boltrend Games' worldwide release for the game launched July 2021. How much the closure will affect the global servers will have to be seen. Granted, the game's closure in its home country does not bode well for its lifespan. For what its worth, fans can still keep a more tangible piece of the game in time, as there are plans to release the Atelier Online soundtrack with details to follow.
Meanwhile, the Atelier series console games are still going strong, with its next release coming February 2022, in Atelier Sophie 2: The Alchemist of the Mysterious Dream. If not the gacha game, you'll always have that.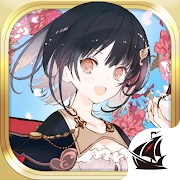 Atelier Online: Alchemist of Bressisle
Android, iOS
The free-to-play adventure role-playing game combines the features of the previous Atelier series with online play and co-operation mode.
---
Check This Out Next
---