In a now deleted tweet from Yuki Hayashi's PR account, the Arknights anime will be broadcast in October 2022, besides also confirming his involvement in the anime.
UPDATE, 24 SEPTEMBER 2022: The anime broadcast date has been announced!
Yuki Hayashi's credentials include Haikyuu!, My Hero Academia, PreCure and Gundam Fighters, so the soundtrack seems to be well set for the Arknights anime. Discussions over the deleted tweet hope that the game's original soundtrack will also be used. After all, Hypergryph is a music company.
The latest teaser trailer for the anime did not reveal the release date, but considering the time frame, a proper announcement should be coming pretty shortly. As there is also the official English dub for the characters in the game, it should be reasonable to assume the voice actors will be reprising their roles for the anime broadcast as well.
While we do have a tentative release window now, it's not clear how many episodes it will be. Modern anime typically have 12 episodes to a single season which is hardly enough to adapt the first arc of Arknights' story. From the teasers so far, we should be able to expect Chapter 0 and Chapter 1 and potentially part of Chapter 2. It's only a "prelude", after all.
In any case, stay tuned for more timely announcements that don't get deleted.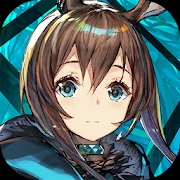 Arknights Global
Android, iOS
Take on the role of a key member of Rhodes Island, a pharmaceutical company that fights both a deadly infection and the unrest it leaves in its wake. Together with your leader Amiya, you'll recruit Operators, train them, then assign them to various operations to protect the innocent and resist those who would thrust the world into turmoil. Your tactics will determine the future of Rhodes Island. Fight for the Dawn!
---
Check This Out Next
---