Yostar Pictures has unveiled a new official trailer for season 2 of Arknights anime, titled "PERISH IN FROST" alongside a reveal of the show's premiere date as well as theme songs performed by musical artists MYTH & ROID and ReoNa.
As revealed, season 2 of the Arknights anime adaptation, PERISH IN FROST, is scheduled to be airing on 6 October 2023, at 10:00 AM (UTC-7), on streaming service Crunchyroll.
Alongside the premiere date, Yostar Pictures has also unveiled sneak peeks for the 2 anime theme songs, which will be performed by MYTH & ROID and ReoNa respectively.
The opening theme song will be titled "ACHE in PULSE", performed by Japanese pop rock band MYTH & ROID.
In addition, singer ReoNa will be performing the ending theme song for Arknights: PERISH IN SNOW titled "R.I.P."
The announcement also noted that Ayana Taketatsu who voiced W, Kanae Ito who voiced Lin, and other voice actors and their characters will also be featured.
PERISH IN FROST was initially announced at the end of the 8th and final episode of the first season of the Arknights anime, Prelude to Dawn on 16 December 2022.
The anime will adapt the first half of Act I: Shatter of a Vision story arc of the Main Theme in the Arknights video game, continuing on where we last left off in season 1 during Rhodes Island's attempt to end the Chernobog Crisis.
To be specific, season 2 will introduce and focus on antagonist FrostNova and her saga as told in Episode 04: Burning Run to Episode 06: Partial Necrosis.
As mentioned, Arknights Season 2: PERISH IN FROST will be airing on 6 October 2023, at 10:00 AM (UTC-7) on Crunchyroll.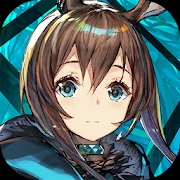 Arknights Global
Android, iOS
Take on the role of a key member of Rhodes Island, a pharmaceutical company that fights both a deadly infection and the unrest it leaves in its wake. Together with your leader Amiya, you'll recruit Operators, train them, then assign them to various operations to protect the innocent and resist those who would thrust the world into turmoil. Your tactics will determine the future of Rhodes Island. Fight for the Dawn!
---
Check This Out Next
---