The date for the Arknights Ambience Synesthesia 2022 concert has been announced! Styled as an invitation from Nian, save the date for Ambience Synesthesia 2022 for 30 October 2022, 08:30 GMT -4. There's also a special message from ReoNa below!
The invite comes with a note to not share the content without prior permission. "Making audio or video recordings, ripping or transmitting the content of the live stream is not allowed. We keep the right to ask to remove any contents generated thereby."
Associated merchandise, both in-game and real life, have also been revealed. The in-game pack, costing 6 Chinese Yuan, will come with two icons; one of Nian and one of the concert logo. Physical merchandise comes in the form of "ticket stubs" at 20 Chinese Yuan, or a bigger set of goods that also has a penlight at 118 Chinese Yuan. Unfortunately for overseas fans, this particular set of physical merch will only be mailed to a Mainland China address, so you will need to get a proxy. You can find the goods through their official online store here, when pre-orders begin later today.
There's a Japanese livestream for the game scheduled for 21 October 2022, so global players might be able to get more news regarding the concert or any related goods.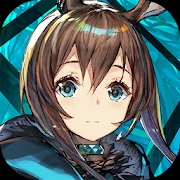 Arknights Global
Android, iOS
Take on the role of a key member of Rhodes Island, a pharmaceutical company that fights both a deadly infection and the unrest it leaves in its wake. Together with your leader Amiya, you'll recruit Operators, train them, then assign them to various operations to protect the innocent and resist those who would thrust the world into turmoil. Your tactics will determine the future of Rhodes Island. Fight for the Dawn!
---
Check This Out Next
---