Another Eden: The Cat Beyond Time and Space will be having a simultaneous global release of their Tales of series collaboration, featuring characters from Tales of Symphonia and Tales of Arise. It will be available from 20 December 2022.
It came like a dream that feels all too real. A glimmer of light in the shape of a cat calls to far away heroes, "Save her…"

Pain is everywhere, and it does not discriminate. Past, present, future, suffering is the one constant. Despite inevitability, people still pray for salvation.

But perhaps life and pain go hand in hand? Is there no way avoid these scars? Our heroes encounter a girl chosen to be the key to humanity's salvation, and come face to face with the question "Can we live in a world without pain?"
The Another Eden collab will feature Alphen and Shionne from Arise, and Lloyd and Colette from Symphonia as playable characters, with Genis, Zelos, Rinwell and Dohalim also appearing as the supporting cast.
The collab features both Mystic Artes and Concerto Artes, the latter being available if you have the required party members in your team. There will be Skits, Camping and Cooking with related culinary mastery. Last but not least, find all the burrowing owls!
You can check out the special collaboration portal for more details and sneak peeks here.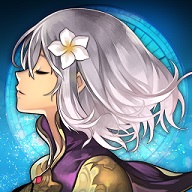 Another Eden: The Cat Beyond Time and Space
Android, iOS, Microsoft Windows, Steam
Acclaimed creators from a number of well-known and popular series have come together to bring an exciting and 
epic RPG to mobile devices. The game have a 
surprising amount of content for a mobile gaming app, a modernized classic spacetime RPG. An epic story crossing the Antiquity, Present, and Future from master story writer Masato Kato. The main theme written by Mitsuda Yasunori, the game contains over 60 songs recorded with orchestras and folk music.
---
Check This Out Next
---