Another Eden will be celebrating its fourth anniversary of its JP release! As with the previous celebrations, the global release will also be able to enjoy bonuses to celebrate the milestone. Part 1 announced on the official Facebook page notes the following:
Star Dream Encounter (paid, 1 time only)
1000 Chronos Stones

Available from 11 April 15:00 UTC to 11 May 14:59 UTC 2021

Increased Log in bonuses

20 x Chronos Stones increased to 100 x Chronos Stones
Available from 11 April 15:00 UTC to 11 May 14:59 UTC 2021

Whisper of Time + Whisper of Time Drop Campaign

The corresponding encounter is accessible once a day during the campaign by using the Whisper of Time (Max 10 times)
Each time you initiate the Whisper of Time encounter, you'll receive a Whisper of Time Drop
When you collect 10 Whisper of Time Drops, you'll be able to initiate a Whisper of Time Drop encounter (1 time only, 5★ class guaranteed)
Available from 12 April 15:00 UTC to 11 May 14:59 UTC 2021
Besides being available on mobile devices, you can also now play Another Eden on Steam. You could take this chance to get the sweet log in bonuses in celebration of the fourth anniversary Another Eden JP release for the global version, and stay tuned for more goodies as well as the global release milestones as well.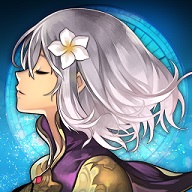 Another Eden: The Cat Beyond Time and Space
Android, iOS, Microsoft Windows, Steam
Acclaimed creators from a number of well-known and popular series have come together to bring an exciting and 
epic RPG to mobile devices. The game have a 
surprising amount of content for a mobile gaming app, a modernized classic spacetime RPG. An epic story crossing the Antiquity, Present, and Future from master story writer Masato Kato. The main theme written by Mitsuda Yasunori, the game contains over 60 songs recorded with orchestras and folk music.
---
Check This Out Next
---