The  Another Eden: The Cat Beyond Time and Space livestream confirmed the Chrono Cross collaboration, titled Complex Dream. The dedicated collaboration website has accordingly been updated, with a little secret you might be able to find. Your hint is the "clock".
It's a tale of destinies dancing intertwined, a waltz to the dream of time's ticking clock. Or a twisted mirage…
Destiny was about to quietly awaken once again. At that time, a new world emerges in a newly spun dream. Aldo and Feinne have disappeared, but there is another world…
And at the same time, as if guided by something, several shadows crossed dimensions and stepped into this land. A man with a beast-like appearance, a daughter of the moon, a young bandit girl, and a young boy destined to fight.
The dreams of the planet, the dreams of time… the two prayers intertwine, and the gods scoff. Love will be made to bleed, red and deep as the seas of hell…
Definitely not foreboding or anything! In Complex Dream, Serge, Kid and Harle will be voiced for Another Eden, in a scenario by Masato Kato who himself worked on Chrono Cross, alongside Yasunori Mitsuda and Nobuteru Yuuki who have overseen the project.
Voice samples for Serge (Ashton Frank), Kid (Sheena May) and Harle (Shazia Nicholls) are on the collaboration website.
This collab also features new elements, including:
New Game+

Replay the Symphony after clearing it the first time! Events along the way will change depending on your choice of Kid and Harle. You can skip certain parts that you've already read too. Base story remains the same

Sub events

Learn more about the Chrono Cross cast or the town you're in

Elements

Up to 4 are equippable on Serge, Kid and Harle, brought over from their original game

Field Effects

Changes according to specific attack types. Only applicable in the Symphony.

Special Attacks

Combo with Aldo / Serge / Kid, or Aldo / Serge / Harle!

Difficulty Setting

EXP and drops increased with higher difficulty in the Symphony
With the release of Complex Dream, Another Eden will be running associated campaigns:
Get 1000 Chronos Stones when starting Symphony: Complex Dream

Until 6 January 2022, 14:59 UTC

Start playing Another Eden for 1000 Chronos Stones

Until 10 January 2022, 14:59 UTC

New User Support for materials

Part 1: 12 December 2021, 15:00 UTC – 6 January 2022, 14:59 UTC
Part 2: 16 December 2021, 15:00 UTC – 6 January 2022, 14:59 UTC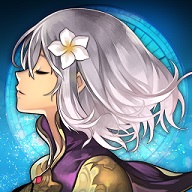 Another Eden: The Cat Beyond Time and Space
Android, iOS, Microsoft Windows, Steam
Acclaimed creators from a number of well-known and popular series have come together to bring an exciting and 
epic RPG to mobile devices. The game have a 
surprising amount of content for a mobile gaming app, a modernized classic spacetime RPG. An epic story crossing the Antiquity, Present, and Future from master story writer Masato Kato. The main theme written by Mitsuda Yasunori, the game contains over 60 songs recorded with orchestras and folk music.
---
Check This Out Next
---