Another Eden: The Cat Beyond Time and Space will soon be commencing their Tales of series collaboration, launching simultaneously in both Japan and worldwide, with a special collab website also live here. Check out the trailer below:
The story is given as follows:
One day, they dreamed of following a cat.

Thus began an ephemeral meeting between the brave four guided by the tail of light, and the ones who stand against the darkness.

At that time, the shadow tail claimed to be the heir to the planet. There it was, quietly and unceasingly preparing
for the future it desired.

The present, a world ruled by the tyranny of the aristocracy. The future, where people are stripped of their individuality. The past, where spirits are mind-controlled and abused…

These inexplicable incidents transcend time and space, leading to an unprecedented crisis. What awaits you at the end of the journey, a flawless world? Or something else…
The characters featured for this run are Cress Albane, Yuri Lowell, Milla Maxwell, and Velvet Crowe. There will be other characters who you will encounter too! The four featured characters come with their Mystic Artes, triggering at less than 25% HP if their Over Limit has not been consumed. You'll be able to find Skits as you progress in the event quest, "Tails of Time and the Brave Four" and meet certain requirements.
The Another Eden and Tales of crossover will be available 17 December.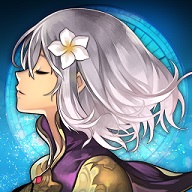 Another Eden: The Cat Beyond Time and Space
Android, iOS, Microsoft Windows, Steam
Acclaimed creators from a number of well-known and popular series have come together to bring an exciting and 
epic RPG to mobile devices. The game have a 
surprising amount of content for a mobile gaming app, a modernized classic spacetime RPG. An epic story crossing the Antiquity, Present, and Future from master story writer Masato Kato. The main theme written by Mitsuda Yasunori, the game contains over 60 songs recorded with orchestras and folk music.
---
Check This Out Next
---