With the whirlwind of activity at AFA 2022, we had the chance to catch up with May'n for an interview before her concert at the event. Her name should be familiar, from back in the day as Macross Frontier's Sheryl Nome, to more recently, as Neo in D4DJ's Abyssmare unit. Since her debut in 2005, her vocals have been on the airwaves all these years. What does the songstress have to share with us today? Read on!
The interview with May'n has been edited for clarity.
---
Tell us more about your Macross Frontier concert in 2021.
MAY'N: It had been 10 years since I performed for Macross Frontier; back then, we were quite young and still fresh – now, we're more mature, but still full of enthusiasm and creativity. For the performance, we had a meeting to decide what to wear, as well as the setlist. The outfit would be a 'balance' between something Sheryl, and me, would 'be'. In a way, Macross Frontier never ended and will always have something going forward, thanks to all the combination of ideas the team builds together.
For the Macross 40th Anniversary Album "Deculture!! Mixture!!!!!", you swapped songs with Walküre. What did you think that was going to be like, with regards to the collaboration, and the style of their singing?
MAY'N: Walküre songs are really cool! If you've heard JUNNA-san, she can hit really high notes, so it was challenging to sing the same way. When it comes to collab songs, you're singing in the same key as the original singer; while it was definitely challenging, it was a joy to try to get to the same level.
Since you've come to AFA many times in the past, what do you find most exciting about it? Does it have a different atmosphere compared to a regular concert?
MAY'N: When it comes to events like AFA, there are so many other singers across the anime, game, and music industry. So many fans come to these events and it's amazing to see so many appreciate the culture and it makes me proud.
You've been to numerous music events across the world, maybe more so than most anime song singers. What is it like to be on a stage like that?
MAY'N: It was surprising at first, seeing how people enjoyed my singing exactly like how you fans are today. Fifteen years ago, there was a 'gap' between what was popular in Japan, Asia, and it could be different from the rest of the world. However, the exact same thing can be trending at the same time, making the possibilities endless.
AFA 2022 is pretty much the first event I've been to outside of Japan, so hopefully once COVID dies down, I can finally go to more countries around the world. I'm a little nervous yet also really excited to hear the crowd cheer together, in person.
What do you feel about being the center of D4DJ's new unit, Abyssmare?
MAY'N: I was initially taken aback as I'd never really done voice acting before. (Ed. note: Aya Endo voices Macross Frontier's Sheryl Nome, with May'n as her singer). It's the first time I've done seiyuu work, and I feel like I've pulled it off well. As I pursue my career, I feel like I can do a lot more.
Of course, I want it to be the best group with the best music, and have it be on the same level as my personal MAY'N project. We have meetings so that we can create something really good for the fans going forward.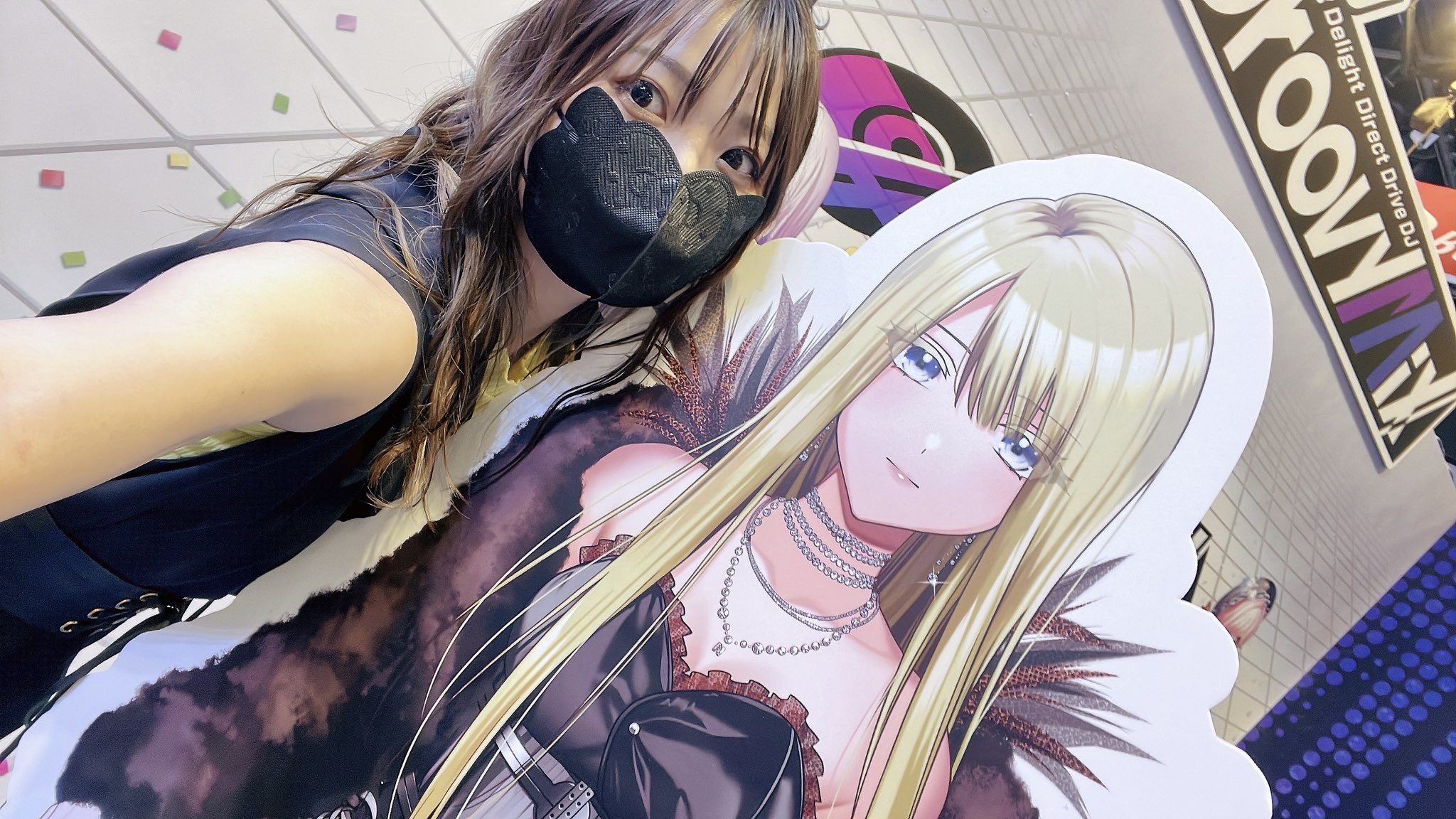 Do you feel that there's a difference between performing as a specific character (e.g. Sheryl) to singing as yourself?
MAY'N: Rather than change what my voice sounds like, it's more to what I feel inside before I start. That way, I feel that it 'creates' a different style according to the character.
In closing, do you have anything to say to fans across Asia and Singapore?
MAY'N: I'm glad to be able to go overseas, like to Singapore, for an anime event concert. I hope that more countries will be able to enjoy a similar atmosphere, cheering and all, as we slowly return to in-person events. I'll be going to more countries in the future, so please look forward to it!
We're grate to May'n for taking the time for this interview and we'll definitely be seeing more of her in time. Whether as herself, the Galactic Fairy, or Neo. Whichever role she sings, we wish her all the best and enjoy whenever her voice graces our ears.
Interview conducted by Alex Daud Briggs.
---
Check This Out Next
---