D4DJ has announced that Ami Maeshima, the voice actress for Ibuki NIijima will be stepping down from the D4DJ multimedia project.
Ibuki Niijima is a character in D4DJ serving as the group leader and producer for the group Photon Maiden.
They also did not announce the reason behind it rather just simply announcing that she is stepping down based on their statement.
"We regret to inform you that due to various circumstances, Ami Maeshima will be stepping down from the role of Ibuki Niijima in the D4DJ multimedia project and all its related works", the statement reads.
D4DJ has also announced in the same statement that new casting and plans for the project in regard to the character Ibuki Nijima will be announced in the future. You can read the full statement on D4DJ's official website here.
Ame Meashima is also featured in Bang Dream as Aya Maruyama, the lead singer for Pastel Palettes' both in-game and on-stage performances.
Bang Dream too has announced that she would be stepping down from the role at the request of the agency she belongs to, Avex Management.
In addition, Ame Maeshima tweeted out a letter from her official twitter that she is stepping down from her activities due to health reasons and will properly talk about it when she has recovered.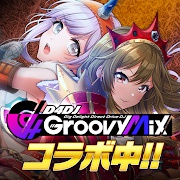 D4DJ Groovy Mix
Android, iOS
From original songs with the theme of DJ, anime, special effects, J-POP cover songs, More than 130 songs including famous drama songs, game instrumental songs, and original songs by artists have been implemented! The new rhythm game "D4DJ Groovy Mix" is here!
---
Check This Out Next
---