This article about 'What Game Pass Coming to Southeast Asia Means for Gaming in The Region' was available earlier through the Gamerbraves Newsletter. Sign up for free to gain access to more articles about news and trends in the gaming industry and community.
Original Article:
Microsoft's Game Pass has come to Southeast Asia (SEA), bringing the region what is basically 'Netflix for games.
For only RM15 a month (and 0.5RM for the preview), Malaysians will have access to over 100+ games from the Xbox Libary including brand new first-party games from day one.
Many local gamers are already singing the praises of the service. More games for less pay. However it does make one wonder, how will this affect gaming in the region, especially against the long-dominant rival of Xbox, Playstation.
It should be noted that this release is specifically for PC game pass, not Xbox. The Xbox brand has traditionally not done well in Southeast Asia, seeing sales far below Playstation, Nintendo, and especially PC and mobile.
Reasons for this are that Xbox consoles have not been officially released in the region (with the exception of Singapore) and the cultural dominance of Playstation and Nintendo. Japanese products and media are popular here, and as such, the two Japanese companies tend to be more popular the the 'Halo Machine'.
Game Pass coming to SEA, however, has a chance to change this. The Netflix subscription service-style of media distribution has changed how people consume media. More people don't want to spend money on multiple individual products. The idea of an all-in-one platform for all your media needs is incredibly attractive due to its practicality.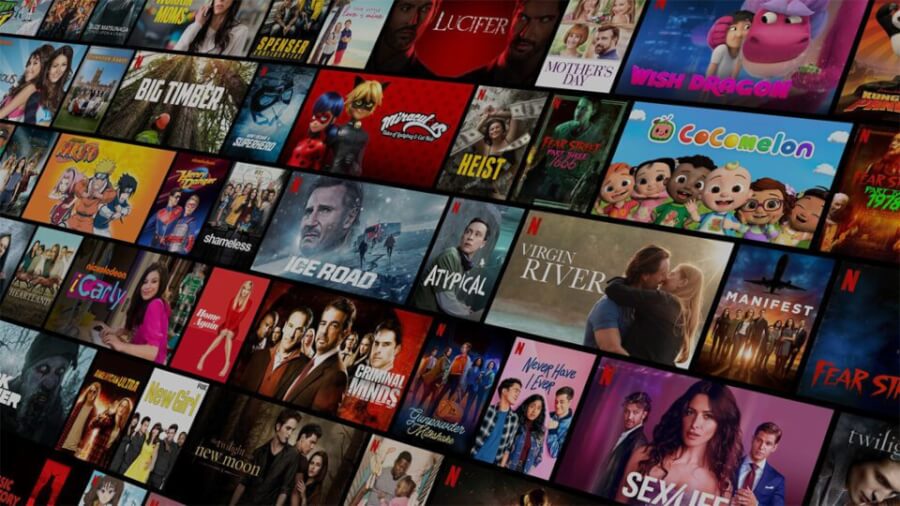 The business model has practically made Netflix a household name to the point where many of my own relatives can bring themselves to go through the "hassle" of driving to the cinema when they can watch the latest K-drama with the click of the button.
This is even more important when you consider that not everyone in Southeast Asia, has the same amount of spending revenue that those in say, the western world do. Not everyone can afford a $60-$70 PS5 game, especially if they can't even find a PS5. Selling games at RM15 is likely a serious loss on Microsoft's part however, what they lose then in cash, they gain in soft power.
It may just be PC but Game Pass could cause similar waves to Netflix in Southeast Asia. It opens up the region to the Xbox "ecosystem" allowing games first-party games to be easily accessed by a number of young impressionable gamers for an affordable price. If brands like Halo, Gears and, I suppose now, Elder Scrolls and Doom soar further in popularity, the way Squid Game and Stranger Things did, then Microsoft and by extension, Xbox take a larger part of the market.
Playstation has responded to game pass by announcing its own subscription plan, attempting to remodel Playstation Plus into a more Game Pass style model with multiple tiers including a top tier that will have classic PS1 and PS2 games. This will cost more than Game Pass with the highest tier going for RM309 a year.
Gamers have been skeptical though. PS Plus won't include day-one games, it is more expensive, and SEA won't even get all the features since streaming games (including the streaming exclusive PS3 games) won't be available, although the price is less than in other regions to compensate.
That being said, PlayStation is still a more dominant gaming force in the region. Playstation first-party brands are popular and if a wide selection of Playstation titles are available on the PS Plus service, it could be a lot more meaningful for users who grew up with or wish to experience these older titles. It is important to remember that Game Pass may have a lot, but it doesn't have everything. If you want God of War, Ghost of Tsushima, Spider-Man, or a number of JRPGs, PlayStation is likely gonna serve you better.
Playstation CEO Jim Ryan has pointed out that those buying a subscription service likely to still buy external games. This means that perhaps not having day one new game won't be too much of a detriment especially since, as of right now, PS5 first-party titles are far more popular than Xbox's (we're not gonna see those Bethesda, Activision investments for a while).
There is also the fact that the two are technically not even competing for the same market. Playstation wants to sell consoles, and Microsoft wants to sell a subscription service for PC (they're not even using the word "Xbox" in the marketing).
Analyst Daniel Ahmad likewise says that the PS Plus remodel may be more about getting more money out of their existing user base than competing with Gamepass. They can very much coexist in their own corners of the industry despite what their fanboys think.
Ultimately though, the two are still competing in terms of what matters most across all media nowadays: content.
The way we consume video Games is changing. Whether console or PC, the hardware is becoming less important than the actual content and how it is delivered to the consumer. Some people prefer choosing and buying each game, but others may like paying a bit every month for a wide selection. Which one will become more popular will be seen in the coming years.
At the end of the day, it's more competition which in turn means they'll work harder to one-up each other, which will be good for everyone who wants more games and better platforms in general.
---
Check This Out Next
---