A new web event has begun for Genshin Impact, namely the Slime Paradise! The following are the rules of the event:
DATES OF OPERATION

22 January to 31 January 23:59 GMT+8

ABOUT THE PARK
During the park's dates of operation, Travelers can purchase decorations and arrange them in the park. Certain decorations will attract certain slimes to move in and certain monsters to visit the park. The more decorations you purchase, the more lively the park will be!

Paradise Coins:
You'll need to spend Paradise Coins to purchase things in the Decorations Shop. Earn Paradise Coins by completing daily tasks.

Paradise Tickets:
You'll need to spend Paradise Tickets to purchase things in the Rewards Shop. You can obtain Paradise Tickets in the following ways:
1. By completing certain event tasks.
2. From decorations: After purchasing a decoration, it will begin generating Paradise Tickets at a designated time each day starting on the next day. Designated time: Daily at 00:00 (server time).
3. From monsters: Monsters will come to visit the park every day. Each time a different kind of monster visits for the first time, they will bring you a greeting gift of Paradise Tickets.

Gallery – Photos
If you purchase decorations and visit the park frequently, you can collect different photos.

PARK TIPS
1. You must purchase the right decorations to attract specific slimes to move in and specific monsters to visit. Pay attention to the decoration descriptions for clues!
2. When a slime moves in, it will stay at the park for the rest of the event – they simply don't want to leave!
3. Visits will refresh daily. When a guest visits, they will stay in the park until they leave the next day. (When you have a new decoration that attracts a new kind of guest, that kind of guest will visit first the next day.)
4. All of the daily tasks, visitor events, earnings, and monster visits referred to in these rules refresh at 00:00 daily (based on the time of the server your character is on).
5. The Rewards Shop will be open for the same duration as the event. It will be unavailable once the event ends, so don't forget to claim your prizes on time!
The Genshin Slime Paradise portal can be found here. Rewards are:
2000 Paradise Tickets: 30x Primogems (up to 4 times)
600 Paradise Tickets: 1x Hero's Wit (up to 5 times)
600 Paradise Tickets: 10,000x Mora (up to 10 times)
300 Paradise Tickets: 5x Fine Enhancement Ore (up to 5 times)
100 Paradise Tickets: 500x Mora (up to 99 times)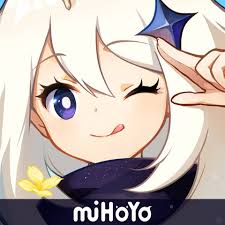 Genshin Impact
Android, iOS, PlayStation 4
Step into Teyvat, a vast world teeming with life and flowing with elemental energy. You and your sibling arrived here from another world. Separated by an unknown god, stripped of your powers, and cast into a deep slumber, you now awake to a world very different from when you first arrived.