Take your games of cat and mouse to an all new level with our Tom And Jerry: Chase free codes. These codes are in conjunction with the release of the upcoming Tom & Jerry movie, and will net you a special Event Celebration Box!
To redeem them you'll need to go to the gift code redemption website, where you log in and enter the code. The rewards will then be credited to your account.
Simply Like our Facebook page, then comment on this post with what you'd use to catch Jerry and if you're one of the lucky winners, you get one of the Tom And Jerry: Chase free codes! Codes are limited, so be fast!
Tom And Jerry: Chase is the mobile game starring the iconic cat and mouse, using an asymmetric multiplayer mode where teams of mice have to evade the cat. You can also get cosmetic items, such as skins based on popular episodes of Tom And Jerry.
This is also to promote the new Tom & Jerry Movie, releasing February 11, 2021. The movie features Tom and Jerry moving to New York, where Tom has to catch Jerry to stop him from ruining a high-profile wedding. Unlike many mixed-live-action movies, this one has the cat and mouse keeping their hand-drawn aesthetics, looking more like Who Framed Roger Rabbit? than the first iteration of Sonic the Hedgehog.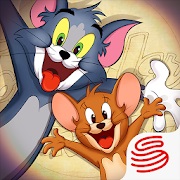 Tom and Jerry: Chase
Android, iOS
Tom and Jerry: Chase is a 1v4 casual mobile game with competitive elements, officially licensed by Warner Bros. and presented by NetEase Games. The game perfectly recreates the art style of the original classic. Players can choose to play as Jerry or his friends in their effort to steal cheese, or play as Tom to stop them from succeeding. Who will win in this battle of wit and might? Join over a million players and dive into the ultimate game of cat and mouse. Feel the thrill of the chase!