Square Enix and Pokelabo announced that the end of service for the Global version of SINoALICE this coming November.
As announced on its official website, SINoALICE Global will end its service on the 15th of November, 2023, at 5 AM (UTC).
End of Service Schedule
Square Enix details the schedule of service termination as follows:
1 September 2023, 8 AM (UTC)

Purchase of in-app currency Twilight Crystals for iOS and Android will be discontinued.

15 November 2023, 5 AM (UTC) 

The official end of service and the game application no longer be distributed on the App Store and Google Play Store.
Use of in-app currency Twilight Crystals for iOS and Android will be discontinued.
Twilight Crystal Refunds
The developers note that due to the end of service, they will be accepting refund requests from users who have the remaining balance of unused Twilight Crystals for both iOS and Android devices.
To apply for a refund, users must do so by making an inquiry through the SINoALICE app, so it is advisable to not uninstall the game until the process has been finalized.
Furthermore, users must make sure that their game is updated to ver. 55.0.0 or later and they will not be refunded for any used Twilight Crystals.
The SINoALICE developers also advised players to not change their devices or reset them during refund requests as it will make it impossible to check purchase history for paid content.
It is also noted that the additional information regarding the refund schedule and application process will be notified to users when service ends.
About SINoALICE
SINoALICE Global was released on the 1st of July, 2020, and it is a gacha based on characters from fairy tales with a twisted dark take.
The game is directed by Yoko Taro, known for his work in the NieR and Drakengard series, and players control fairy tale characters to fight against Nightmares in real-time combat.
Featuring a soundtrack by NieR and Drakengard series composer Okabe Keiichi, SINoALICE also features a distinct art style that blends anime with vintage tint.
As of the writing of this article, SINoALICE has amassed a total revenue of over 340 million USD globally.
Throughout its time of service, the game managed to have a steady revenue but began to have a slow drop starting in July of 2021.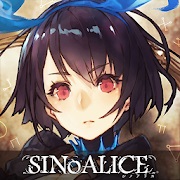 SINoALICE
Android, iOS
Fairy tale characters fight to "revive their author". Enter the dark world of SINoALICE as imagined by Yoko Taro (Drakengard, NieR).
---
Check This Out Next
---