With the release of Call of Duty: Black Ops Cold War, fans are venting their frustration that the game uses skill-based matchmaking (SBMM).
What this means is that the game grades your performance, and pairs you up in games with those of similar skill level, so you have less bad experiences where players with the time to play the shooter all day wipe the floor with you.
Every Match Is Grand Finals
However, players have taken to venting their frustration on Reddit, saying that adding the Matchmaking system to the game's unranked Multiplayer mode is somehow oppressive to players who just wanted to get easy kills.
"What was the point of me improving? When I sucked I had to deal with AC-130s and grenade launchers. Now if you suck you basically only have to deal with losing in gunfights". one redditor says. "But wait, you don't even have to deal with that, Treyarch will lift you by your asscheeks and place you in the nice confines of a lobby populated with people who are also trash so that whether you played for 10 years or just started your experience is about the same".
Many more comments seem to go along these lines, mainly complaining that by matching up more casual players with each other, they're allowed to still experience a good game since they're not getting crushed by serious players.
The logic they go on here seems to be that more average players are somehow entitled to having good K/D (Kill-to-death) ratios, rather than the truth that a good K/D is supposed to be descriptive of one's performance.
To put it in layman's terms, they want a big shiny number as a prize for doing well, even though they're having trouble getting kills.
Valid Criticisms
However, in the string of comments, there are some legitimately valid criticisms. Some players are reporting that group queuing is not ideal, since players who want to play together but are of different skill levels will have trouble finding games that are fun for both parties.
There's also the issue of the game not having a ranked competitive playlist. Some comments suggest those angrily crying about having to put in effort to win would be okay if they could just play ranked, but the fact that they're whining about wanting easy kills makes that seem unlikely.
When this issue was also brought up during the game's Multiplayer Beta, it was revealed that previous games had also implemented SBMM, most notably the recent Modern Warfare.
At the end of the day though, SBMM is a tool for making sure that everyone in the game has fun. After all, someone who works a full job and can only play an hour a week is still someone who bought the game, and not just a prop for a kid who hasn't done his homework to add to their kill montage.
Thankfully, if you wanted something easy to kill in Black Ops Cold War, there's always the game's Zombies mode.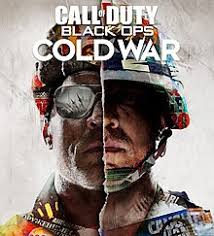 Call of Duty: Black Ops Cold War
Microsoft Windows, PlayStation 4, Xbox One, Xbox Series X|S
The next generation of global combat is here with the iconic Black Ops Multiplayer experience,
defined by Treyarch's signature combat, deniable operations, and a connected experience across
platforms and console generations.