I have always been a fan for the Call of Duty series though I skipped a few titles along the way from Black Ops 2. Nonetheless I recently picked up Call of Duty: Infinite Warfare and I loved it. Thanks to Sony Malaysia for the opportunity to play this game on the PS4!
Playing this title, the experience reminds me of Call of Duty: Modern Warfare 2. One of the things I like about in this title is the freedom they gave us to choose our missions when you're in the bridge of  your ship, Retribution. The number of missions there allows you the freedom to go around and explore the story as they link with each other after every mission you have gone through. It was a pretty interesting experience with the space flying and all. So I'll get down into more details from here on.
The Gameplay, The Story
Instead of the ground fighting with the normal guns that we are pretty familiar of playing all the 21st century war-themed games, this time Infinity Ward brought us war in outer space! Who doesn't love space? I know I do, and I loved floating around shooting things and grapling people to you as you crush their helmets or stick a bomb on them and kicking them away from the explosion. I would say, those were pretty much the dream. You have your little booster pack that can boost you up to higher grounds which gives a little mobility. To be honest, it's not very futuristic and it's very logical even though we have space ships that can go into hyperspace. Which is what I actually like! Not too far into the future and not unrealistic which makes the shooting and battlefield still on familiar grounds. The graphics are amazing and there are cut scenes in between the game which is part of the story. It just makes it feel like a movie along with the story line as it progresses. I have no room for complains there.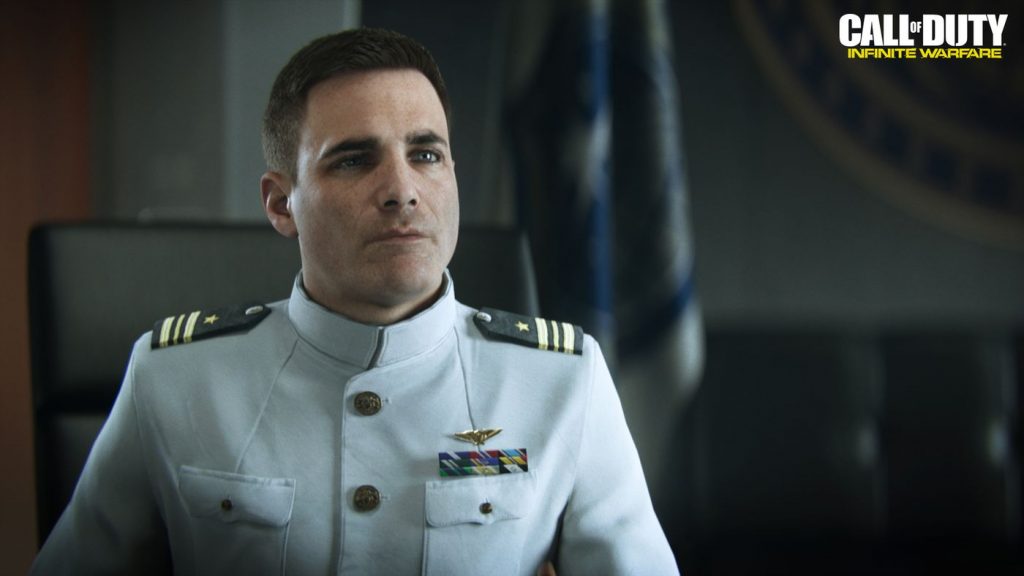 As the game is set mostly in space, you get to see and visit the different planets and even asteroids that were too close for comfort near the sun. I actually felt hot playing that one mission, Operation Dark Quarry. No spoilers here but, really, the experience then was intense! Moving on, you play as Captain Nick Reyes, previously known as Lieutenant until the captain of Retribution was killed in action. Being a Tier 1 Special Operations pilot as well, you can pilot the Jackal, a spacecraft for space combat missions. It's pretty cool since all CoD titles were ground battles, but now we get a space battle! Best of all, there are no loading screens. Only some cinematics which is really cool to watch instead of the loading screens. You also get a chatty robot called E3N, or Ethan. He is one of the characters that gives the game life I would say. I give props to whoever that wrote that script for Ethan, showing him off that being a robot has his humorous side.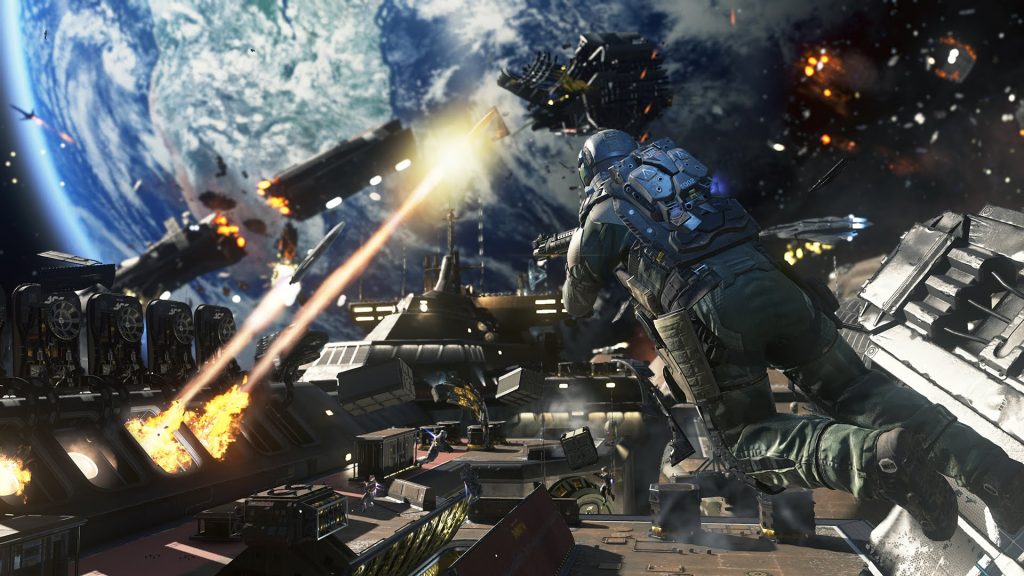 There are multiple difficulties to start the game with and 2 more difficulties which are Specialist Mode and YOLO Mode. The Specialist Mode's difficulty is set to Hardened which means you can only heal with Nano Shots; there's an absence of the usual health regeneration. Your helmets will take permanent damage and you will need to replace them. Nano Shots and helmets take up equipment slots and taking shots on your leg will affect your movements while getting shot on your arm will affect your ability to use equipment or even aim down sights. You can also get shot on your hands rendering you to drop your weapon. Yes, this mode is very realistic and if you want challenge, well this is not the challenge yet. YOLO Mode is just like the Specialist Mode, except you only live once. If you die you will have to start all the way back from the beginning of the game. Well tough luck beating the game in that mode.
The Jackal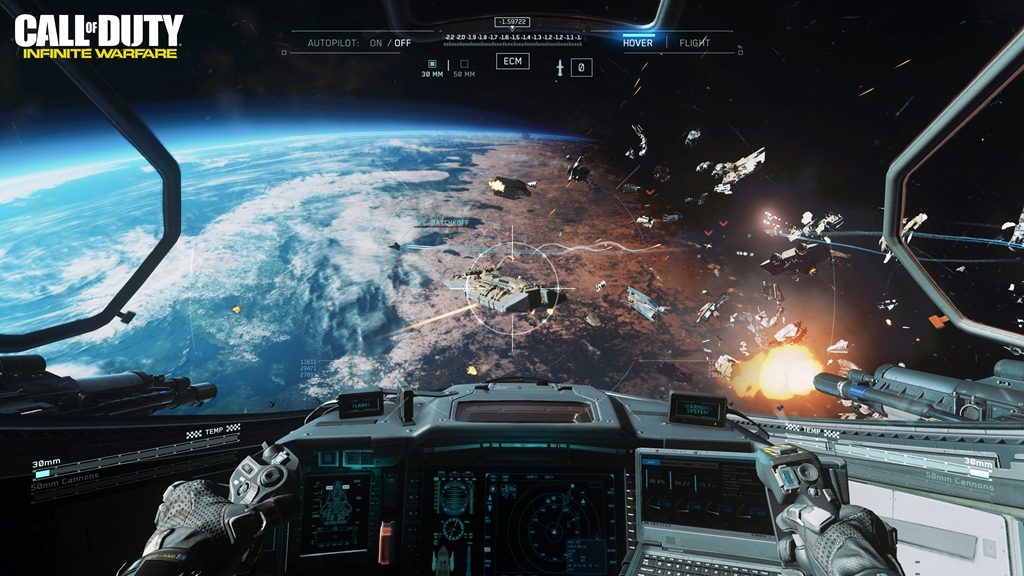 The Jackal missions were one of my favourite, though I had some issues flying around and avoiding debris. It was pretty hard to turn around to follow the enemies around as they are also flying fast. They would shoot you and they would hunt you down, missions has never been so intense and scary at the same time when you're flying in space. The controls for the game are easy which doesn't make the game much easier. It is a challenge and a game IS supposed to be challenging. If not it wouldn't be fun would it? However there were less Jackal missions to play as most of the missions are infiltrating a ship or a rescue mission.
The Enemies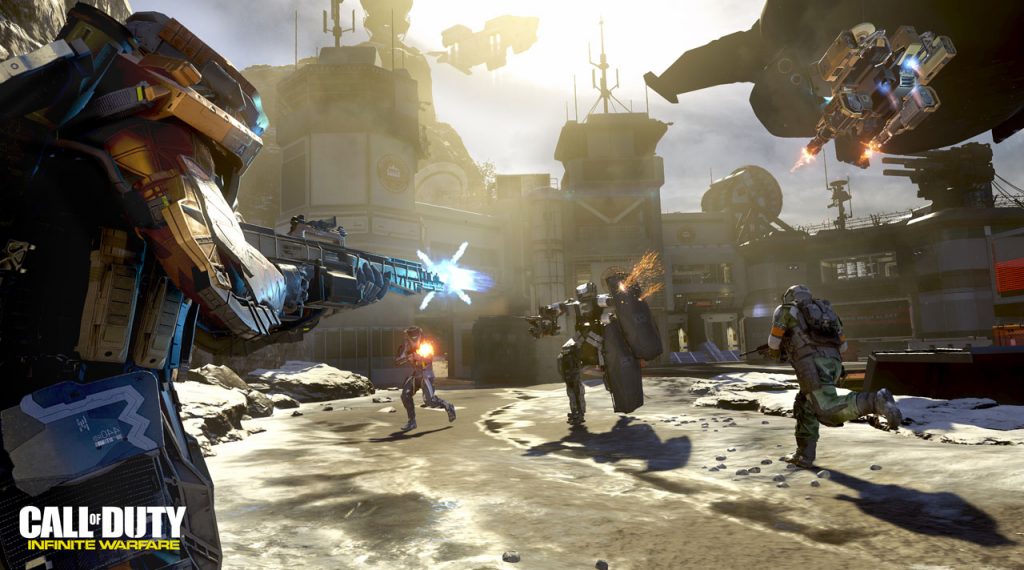 Enemies are harder to kill this time as they are heavily armored. You'll have to shoot off their helmets and then shoot them in their head to kill them off. You're also not just fighting against enemy humans but robots. Those damned things are hard to kill. They are of course metal men that could self-destruct themselves if they came too near to you. I had a hard time fighting them off at the last part in Operation Dark Quarry. They were really persistent and pain-stakingly hard to kill. Not unless you throw a shock grenade of course, or hack onto one of them and self-destruct in a group but you'd have to have cover and well protected from the enemies which was not an option during that situation. I was playing on Regular (I know, what a newb), and to be honest the game isn't that difficult though there are some challenges. You just need good precision skills and you're good to go.
The Weapons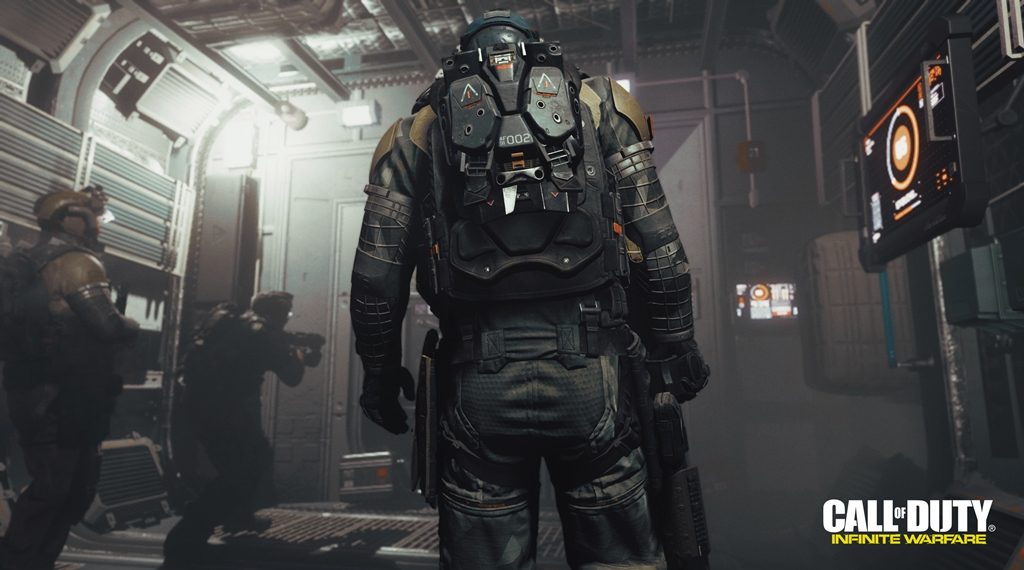 The weapons are pretty cool in my opinion. There are plenty of weapons and upgrades which you can obtain them by completing the side missions OR you can just casually pick them up from the enemies you have slained if they are glowing yellow! They will be added into your armory which you can customize them for every mission you want to bring to. One of the best things I like about the tech in the game is the Hacking tool and the Shield. The hacking tool allows you to hack robots and control them to shoot the unaware enemies as they watch their friendly robot turned against them. The shield was taken from one of the robots that has a shield. It was a pretty cool equipment which allows you to move front to the enemies and gun them down. Though be careful as the shield energy depletes, you will be rendered with just a metal frame.
Watch Gamerbraves x Wanuxi play the game!:
Verdict
I am not going to spoil the whole story here for those who have not played it yet. So I would say that the story at the end was really good. There were unexpected turn outs and I got teary eyed at the ending. The game ended with a very strong message that soldiers fight to their last breath and they fight to protect not their country, but their loved ones. In the previous titles of CoD, there were dramas of betrayal and fighting for information and mission oriented. However Infinite Warfare has a story, a mission without all the drama of betrayal and spies. This is an actual war scenario. Where there is a rebellion out there and you are on a mission to fight against them to protect your planet from their grasp. I'm pretty sure this can be related to the latest Star Wars: Rogue One movie. It is an actual war experience.
9/10
Overall, the game has given me a great experience even though it only gave me about 5-6 hours of game time. The war-like experience, fighting alongside your comrades and listening to their hilarious conversations only enhances the in-game experiences. Again, I am saddened by the story of the game and how it ended but I am not going to spoil it. I never gotten to play the Zombie Mode or the Multiplayer Mode but I believe they should be worthwhile to play them when I get my hands on some free time.
Cheers. #robotlivesmatter #YOLO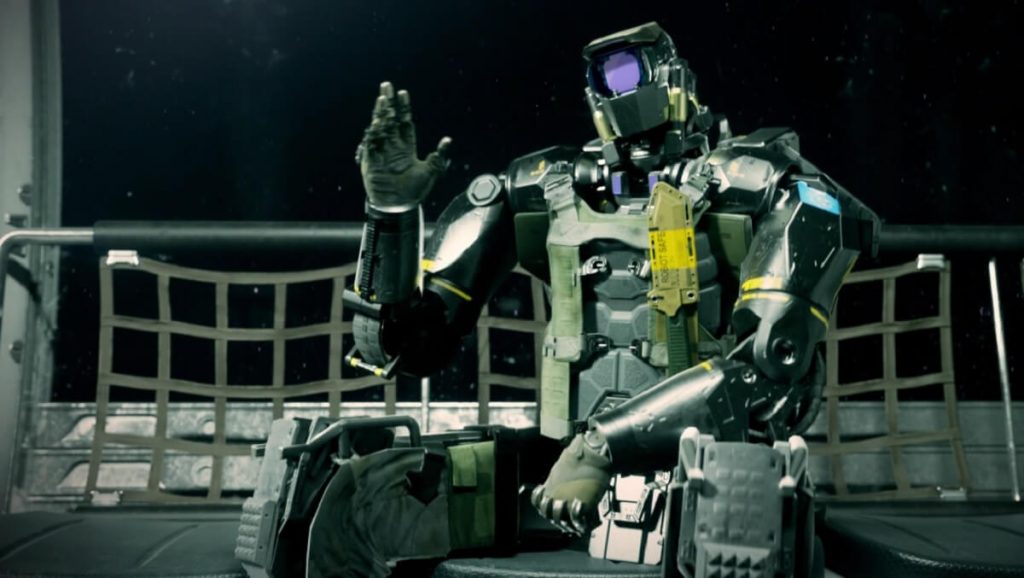 ---
Check This Out Next
---