Project Silver Wing, or as its website also states, Battle Angel and Argent Wing, is a third person shooter game by Dongguan Fungame Studio Network Technology for mobile devices, namely iOS and Android, launches today (20 February 2020). Raise the personification of guns as cute girls called "Blaze Angels" to battle against enemies!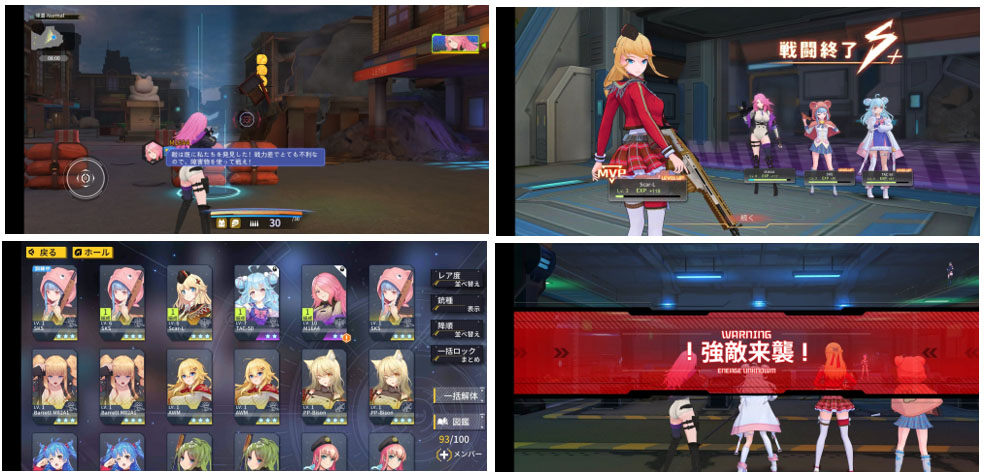 Apart from shooting down the bad guys, you can also foster closer relationships with these girls, communicating with them, and gaining their trust, seemingly with a spice of dating elements added in. Quite a few familiar names lend their voices to the game, like Kayano Ai, Nazuka Kaori and Park Romi!

In battle, utilize the skills of the girls well to take down the enemies. There are various difficulty levels for you to play around with too. Outside of battle, there's a dormitory system that you can decorate to your liking according to various themes. Be sure to talk to the girls if you want to learn more about them! There's more to the game than just battle, after all.
With the game launch, there are events that players can participate in for various rewards. The first one is the "Spring Feast", where you can also earn Japanese style furniture, and an SSR character (Bison). The second event, "Combat Training", can earn you an SSR character too (TAR-21).
Will you be giving Project Silver Wing a shot?
via 4gamer
---
Check This Out Next
---