Project Dynasty Warriors is a working title announced by Nexon KR in their G-Star preview release. They had over 30 working titles and Project Dynasty Warriors is one of them. The game is a mobile action RPG where you hack and slash your way through to your objective just like the console series.  The game is developed by Taiwanese studio XPEC Entertainment based on the Dynasty Warriors series from KOEI TECMO. In the trailer, we get to see a preview of how the game looks like.
Currently Nexon KR is collaborating with XPEC Entertainment in developing the game. In an interview on how did their partnership came about, Nexon KR praised the development capability of XPEC Entertainment of the game. They have a common goal to develop a console-quality action game in the global mobile gaming market.
Nexon KR goes on to say that in the popular genre of mobile gaming "hack and slash", they can provide the best of it. Players can collect various generals from the "Three Kingdoms" story and use them to unite the kingdom with their guild members. One of the unique features of the game that was revealed. There is also a PVP mode where players will battle against each other with their generals globally.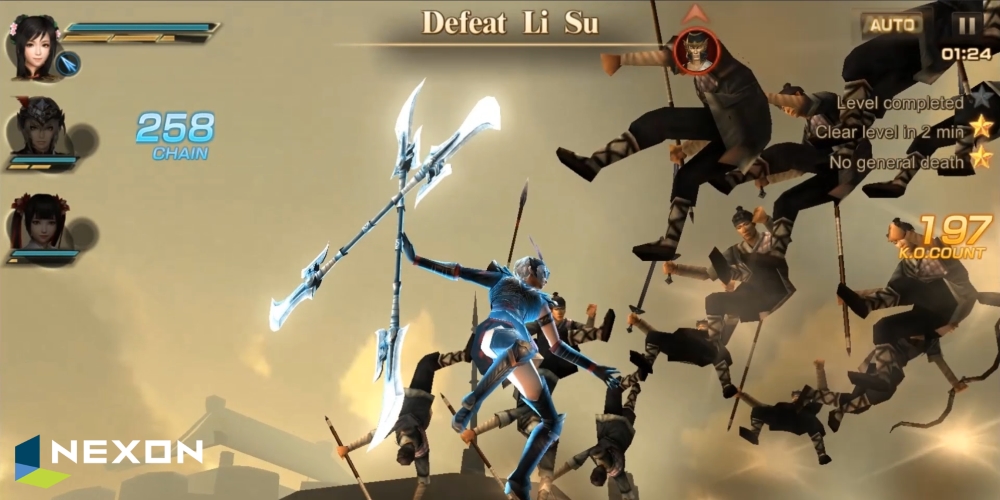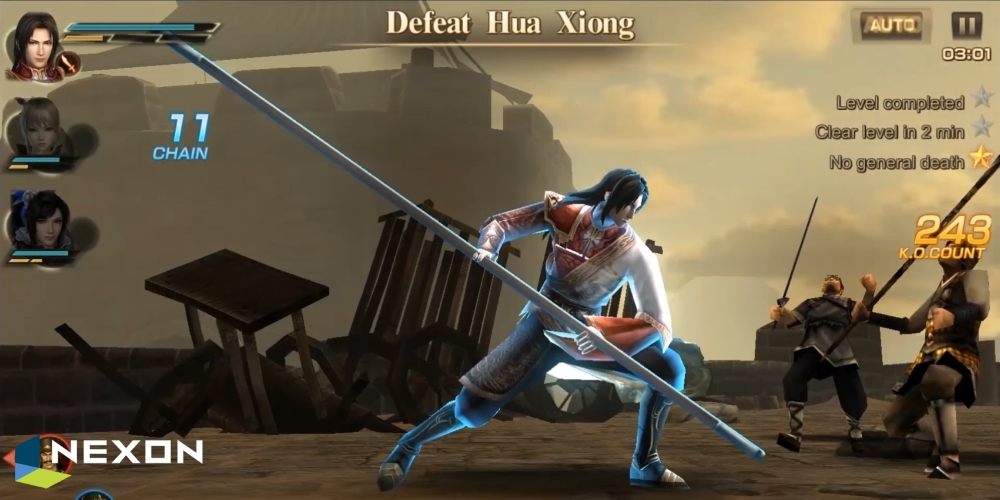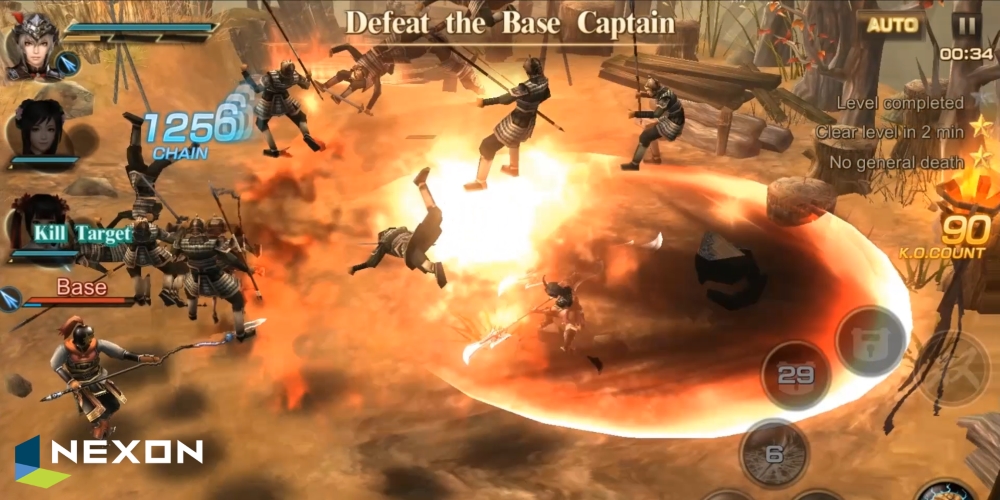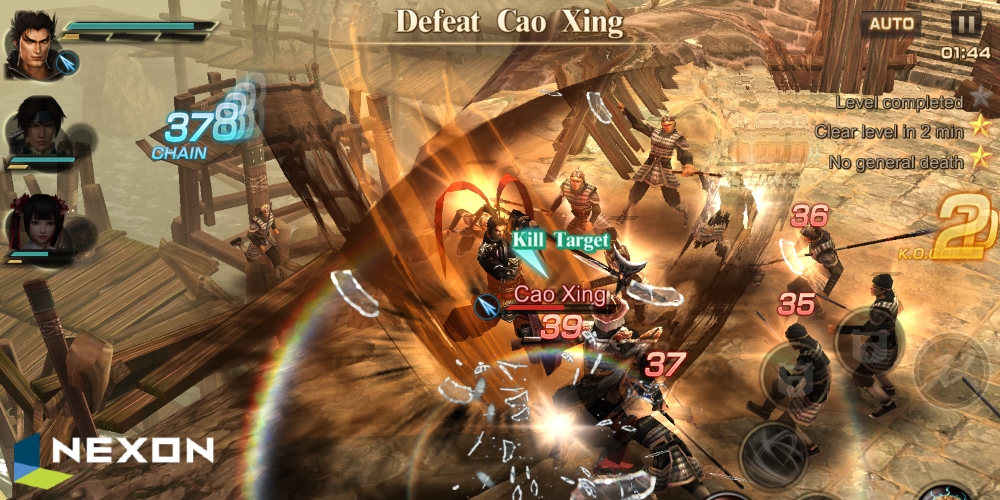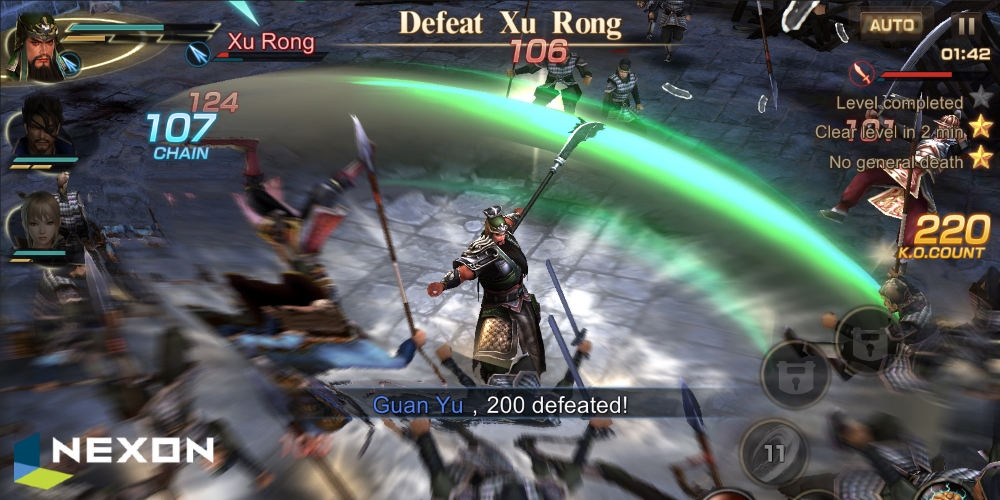 Players can expect more than 40 generals to be included in the game. Some other generals that the community favors could be added into the game as well since the game is still in its developing stage. The in-app purchases mentioned in the interview are only to reduce time for collecting and promoting generals which all generals can be collected through in-game play.
The game is planned to be launched within this year said Nexon KR. A soft launch is also expected in selected regions but the game will eventually be available globally except for certain publication restrictions.
Source: mmoculture