As previously reported, the global servers for Onmyoji has kicked off its 3.5 anniversary events! Take this chance to summon more shikigami for your team from 23 to 29 June, with a free first summon a day with a Mystery Amulet. From 23 June to 4 July, you can also earn a Moon Amulet which you can use to summon an SSR-grade shikigami from a select pool, when you summon 520 times over the course of the event with Mystery Amulets, Jade or AR Amulets. Naturally, there will also be log in bonuses for the festivities.
Headlining the global Onmyoji 3.5 anniversary celebrations is SSR Asura!
The former hero and current enemy of the Celestials has arrived! Asura was cast into the Abyss, where he feasted upon the flesh of sinners in order to gain more power. Once he became strong enough, he united an army of demons and monsters, so they could wage war against the Celestial Realm.
From 23 June to 4 July, the drop rates for SSR shikigami will be increased by 2.5x, so here's your chance to get him!
The "Standing By Us! Gifts For You" web event will give players the chance to earn free Mystery Amulets and SSR shigikami when they check out the event link through their Facebook or Twitter accounts. Special prizes, including in-game rewards, a $1000 cash prize, and a Nintendo Switch, are up for grabs. Invite up to five friends in order to earn stage rewards, which include in-game items and a special 3.5th Limited Frame. There is also a Double Jackpot Event on June 26, where a player who has invited two friends can earn prizes for themselves and the first person they invited.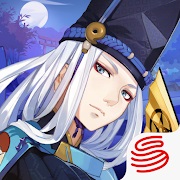 Onmyoji
Android, iOS
In a time when demons and humans coexisted… Evil spirits from the underworld have begun a quest for power, strength, and dominance. The balance between the two worlds is now in jeopardy. Fortunately, there's a group of gifted humans who can read the stars and draw amulets. They have the power to connect the two worlds, and even tame the spirits. They are willing to lay everything on the line to maintain peace and order between the two worlds. They are known as Onmyoji. The gate to this magical world of spirits and beauty will now open for you…
---
Check This Out Next
---