With the conclusion of the APAC Predator League 2020/2021 series for Dota 2 and PUBG, we had the opportunity to ask Andrew Hou, Pan Asia Pacific Regional Office President, a few questions with regards to the league. It's gone online, after its initial postponement, and saw both invited teams and previously qualified teams participating. Let's get right into it.
---
WHAT WERE THE DECIDING FACTORS THAT MADE YOU PUSH THROUGH WITH THE PREDATOR LEAGUE THIS YEAR?
The idea behind hosting the league was knowing how many people, friends, gamers and what have you, still wanted to see it come to fruition. They hoped to have an offline event, but with COVID-19, it was decided to have it online.
HOW HAS COVID-19 CHANGED THE PACE FOR ACER IN THE ESPORTS SPACE BESIDES THE DELAY OF THE PREDATOR LEAGUE?
The major changes were basically about deciding to host an event online or offline depending on the situation. They held this Predator League online to learn and practice, as COVID-19 will continue to push them to do so. The ability to host online events is also something they should work on learning as well. Depending on how the situation develops regarding the pandemic, they will be ready to work on offline events to bring the fans together.
WHAT IS THE VISION OF THE ACER PREDATOR LEAGUE? LAST YEAR, THERE WAS NEWS ABOUT IT GOING TO EUROPE AND THE MIDDLE EAST. HOW SOON CAN WE EXPECT A WORLD CHAMPIONSHIP?
All Hou can share right now is that they will work on hosting a European Predator League in select countries. Should that turn out successful, then they can expand to other countries. A world championship will be an exciting venture for Acer, that's for sure. For now, they will first gauge the success of the European league, before also having an American one.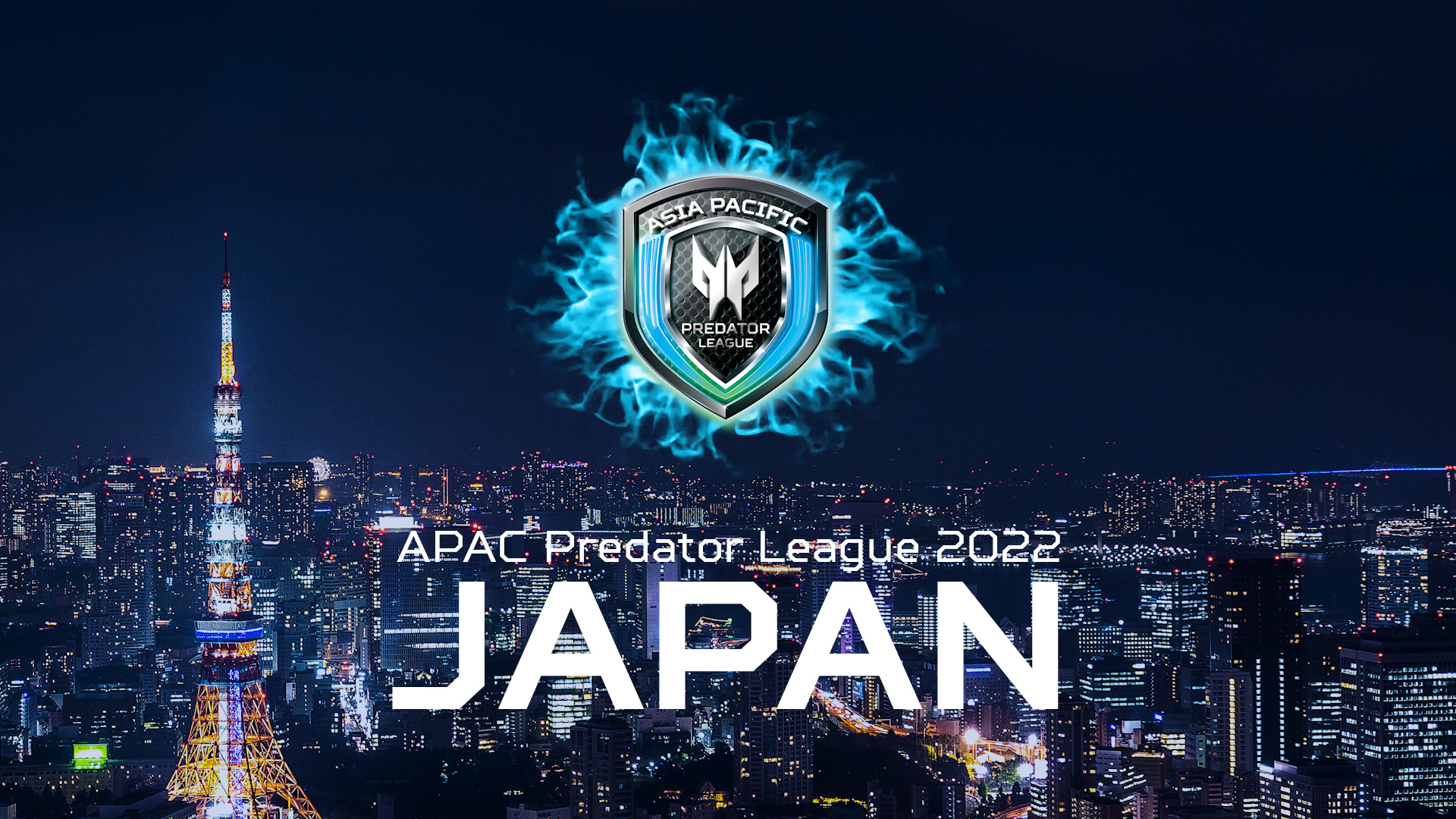 THIS IS THE FIRST TIME THE PREDATOR LEAGUE HAS BEEN AN ONLINE-ONLY EVENT. DO YOU FORESEE FUTURE PREDATOR LEAGUE TOURNAMENTS GOING THE SAME ROUTE? DOES ACER SEE A RETURN TO GROUND EVENTS SOON?
When the time is right, Acer will prefer to do offline events to get fans and players to hype together. Should the situation not improve, they will continue the online format.
HOW CAN ACER ENCOURAGE THE BIRTH OF YOUNG ESPORTS TALENTS IN ASIA PACIFIC THROUGH THIS TOURNAMENT?
Three years ago, they decided to establish the Predator League in Asia Pacific due to how gaming is consistent within this society. Acer doesn't want to a mere hardware provider, they want to contribute to the gaming ecosystem. Besides product development, they will host the Predator League events to give more room for young talent to grow and practice. They already have a campus in countries like the Philippines and Taiwan, sponsored by Predator to help these young talents. There's also Planet9, a gaming society they've established in 2019. A lot more people are able to discuss online, find coaches and such, to give the talent the tools to grow, learn and participate in the industry.
WITH THE PREDATOR LEAGUE 2020/2021, IS ACER CONFIDENT ABOUT THE GROWTH IN ASIA'S MARKET, ESPECIALLY FOR THE GAMING MARKET?
Hou believes so, definitely. Especially for the Predator League, they naturally want to grow the market share. They want to encourage young talent to participate in these opportunities, and as such, are confident the Acer Predator brand will become more popular and gain a better image through the events.
WHAT OPPORTUNITIES AND CHALLENGES DOES ACER SEE HAPPENING IN THE GAMING INDUSTRY IN 2021, AS A HARDWARE PROVIDER?
The suppliers have experienced a major shortage, but Hou thinks the opportunities are still there for the gaming segment. It's the supply line that will be an issue, so Acer will be trying out different avenues to resolve the shortage issues.
WHAT IS ACER'S STRATEGY TO CORNER THE GAMING MARKET IN ASIA PACIFIC?
Hou emphasizes that their strategy is not simply to be a hardware provider, as they aim to also sponsor more gaming devices, besides tournaments, game campuses and the aforementioned Planet9 society. Growing the gaming market share means getting Predator to be a strong brand.
IT IS IMPRESSIVE THAT ACER RECORDED REMARKABLE YOY GROWTH IN 2020 DESPITE COVID-19. WHAT DO YOU THINK ARE THE FACTORS BEHIND THE GROWTH?
The answer is easy, Hou replies, boiling it down to the climate of learning and working from home. People discover that their laptops can't keep up with their new workload, and as such, the opportunities come flowing it. The shortage has also driven the demand, Hou revealing double or triple the demand, finding the high demand almost unbelievable.
CAN WE EXPECT MORE PREDATOR LEAGUES MOVING FORWARD, ESPECIALLY WITH MOST BEING FORCED TO STAY AT HOME?
They will still work on hosting different online events, hence the importance of learning how to do so when all their previous events have been offline. Hou tells us to stay tuned for more online events for the tournament, so for enthusiasts, it's something to look out for.
DO YOU THINK IT'S EASIER TO DO VIRTUAL EVENTS IN TERMS OF LOGISTICS COMPARED TO OFFLINE?
Yes and no, according to Hou. While logistically it is easier to do online events, he feels that tournaments and events require the hype and they will still prefer offline events where they can get the feedback directly. How do you replicate the hype and the cheers in a virtual setting?
ARE THERE PLANS FOR MORE SERIES / TOURNAMENTS FOR WOMEN BESIDES THE ONE YOU ARE DOING IN INDIA?
It will be a topic of discussion, as they originally intended to invite women's teams to join the actual Predator League events as well. With regards to special leagues for women, Hou does not have an answer for now.
THE ASIAN MARKET IS CONTINUING TO GROW, BUT COVID-19 MEANS MANY COUNTRIES ARE FACING CHALLENGES TO MARKET THEIR PRODUCTS. WHAT SOLUTIONS ARE IN PLACE FOR THIS?
With the difficulty of doing offline events, it also means it's harder to promote products. They've begun from the Acer Global Conference that they've also moved online, so they're planning on online conferences for product promotion. Besides that, there's the Acer online stores as another platform for promotion. They'll be looking to get in touch with the end users to further that goal.
HOW DO YOU THINK THE PANDEMIC HAS AFFECTED THE ESPORTS INDUSTRY? IN ADDITION, HOW DID IT AFFECT PREDATOR AS A BUSINESS?
The biggest impact is definitely the suspension or postponement of offline events. When the pandemic started lasting longer, they began moving towards online events, like the second half of 2020. The obvious solution has been the online events, of course. Hou believes the impact hasn't actually been that severe on Predator, as business began going back to normal, the demand has been very strong. The biggest impact is primarily with regards to material shortages.
WHAT'S THE BIGGEST FEEDBACK HAS ACER GOTTEN FROM THEIR GAMING AUDIENCE WITH REGARDS TO ITS LATEST PCS? HOW WILL ACER INCORPORATE INTO FUTURE PRODUCTS?
Users have been asking about more powerful PC and machines, while simultaneously wanting more silent fan noises. As such, Acer products will be aiming to be lighter and thinner. With the help of the Acer Aeroblade Gen 4 for more powerful air flow, it will help reduce the fan noise while keeping the machine cool, which will be the design for future products.
HOW DOES ACER COORDINATE WITH ALL THE REGIONS, ESPECIALLY FOR THE IMPLEMENTATION OF THE ONLINE PREDATOR LEAGUE?
Hou originally envisioned the European league to begin this year, as it will have to depend on the COVID-19 situation. It'll be their first foray into other regions, so they'll be cooperating as needed. They will see how it goes.
WHAT IS THE PRIMARY REASON BEHIND THE SUCCESS OF PREVIOUS PREDATOR LEAGUE TOURNAMENTS?
Hou thinks it's thanks to their work in teaching and coaching young talent that's contributed to the success of the leagues. With them giving the stage to young talents to join, they can also associate the Predator brand with gaming. He also believes they've caught the right timing in the Southeast Asian region, when PC gaming was not quite as popular as it was in Europe or America.
Intel has established their Intel Extreme Masters tournaments, but most of them are concentrated in the American and European regions. There was a gap in SEA, where no brand company or events were being held. Acer also has their Predator League Campus Cup in Taiwan, with progress being made in the Philippines and Thailand, further opening more spaces for young talent to get the experience.
---
The editor personally would love more LAN events to be the norm again, because really, all the Bits and Cheers and Superchats can't come close to filling up an entire stadium of sweaty nerds screaming for their favourite teams, does it?
Thanks to Andrew Hou for providing his insight!