Classes will be back in session early August when Hearthstone receives its next expansion with the arrival of Scholomance Academy! 135 all-new cards will be for students to discover in the hallowed halls of this college of magic, with sorcerous synergies and dazzling displays of arcane splendor.
At Scholomance Academy, immerse yourselves in many a magical discipline with Dual-Class cards. As the name implies, these cards will be usable by two classes, designed around mechanics and strategies they both share. Hunters and Druids will find new ways to harness their power and affinity with beasts. 40 Dual-Class cards will be in this expansion, including 10 signature Legendary professor minions—one for each of the unique class pairings.
Master the new Spellburst keyword on minions and weapons, which triggers a powerful one-time effect the next time the player casts a spell. Discover cards through Studies, which also reduces the mana cost of the next card they play of that type.
"We love introducing new twists and mechanics to Hearthstone, and Scholomance Academy is one of our most inventive expansions to date."

"This is Hearthstone at its best, and we can't wait to see what players do with the new Dual-Class cards and all the other tools and tricks we're adding."

J. Allen Brack, president of Blizzard Entertainment
The Scholomance Academy Mega Bundle is available to pre-purchase in Hearthstone for USD$79.99, which gets you:
85 Scholomance Academy card packs—5 of which are Golden Card Packs (containing all Golden Scholomance Academy cards)
one random Scholomance Academy Golden Legendary card
Kel'Thuzad Mage Hero
Kel'Thuzad card back
Tavern Pass, unlocking time-limited perks for Hearthstone Battlegrounds
four Arena Tickets
You can also get the Scholomance Academy Bundle at USD$49.99, which includes:
55 Scholomance Academy packs
one random Scholomance Academy Golden Legendary Card
Kel'Thuzad card back
From 15 July UTC+8, logging in will get you two free copies of the epic neutral minion card Transfer Student per account, until 20 October UTC+8.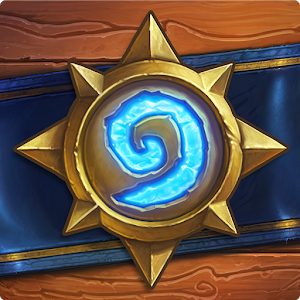 Hearthstone
Android, iOS, Microsoft Windows
The hit digital collectible card game from Blizzard Entertainment! All the colourful characters from the Warcraft universe show off their prowess in card form!