The Ministry of Communication and Information Technology (Kemkominfo) and the Asosiasi Game Indonesia (AGI) wil be hosting IGDX Business and Conference 2022, an offline event in Bali meant to connect developers with game publishers, game studios, the government, and investors both from inside and outside the country.
"This year expects invitees (publishers and companies from inside and outside the country), especially Southeast Asia, to collaborate with Indonesian game industry players. This is intended to enhance business exposure, hence the business partners become more sustainable," he said.

I Nyoman Adhiarna, Director of Digital Economy, Ministry of Communication and Information Technology
IGDX Business 2021 saw over 20 local and international game developers as participants including Agate, AGI, Air Console, Arsanesia, Clay Game Studio, Devata Game, Devolver Digital, Digital Happiness, Fellow Traveler, Fundamental Games, Garena, Joyseed Gametribe, MDEC, Marvelous Inc, Miniclip, Modern Wolf, Neon Doctrine, Nintendo, OMNIVR, Plug In Digital, Megaxus, Super Evil Megacorp, Toge Production, among others. The online event managed to register 135 people, 79 foreign companies, 33 local companies, and 16 business meetings from 19 countries.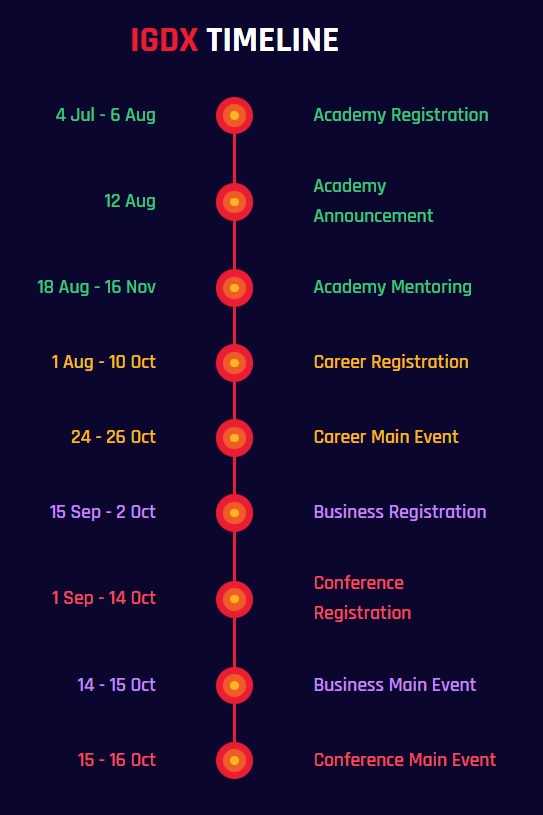 IGDX Conference 2022, meanwhile, will be featuring both nationally and globally-known experienced speakers in both the gaming and investment industry. The public can attend these talks for insights into the gaming industry on 15 and 16 October 2022. 15 October features panels such as the "Business Panel – Premium Games Insight and Trends" with Jun Shens from MS Xbox, Chris Murphy from Epic Games, Darang Chandra from NIKO Partners and "How to Get a Job in the Gaming Industry" by Hasnul Hadi Samsudin from PlayStation Malaysia and Yandhi Dono Pratopo from Ubisoft Singapore. 16 October features "Investment Panel – Best Practices in VC Funding for Gaming" by Pontus Mahler from the Global Top Round, Yash Baid from Jetapult, Irene Umar from Discovery Nusantara Capital as the speakers, and Ashnil Dixit from Google as the moderator.
Last but not least, the Indonesia Game Awards will be recognizing the creativity and innovation in games from both teams and individuals for their contributions to the development of the game industry. The award will be given directly by Erick Thohir as the Minister of State Owned Enterprises, Sandiaga Uno as the Minister of Tourism and Creative Economy, and Semuel A. Pangerapan as Director General of Information Applications.
Do check out the official website for more information.
---
Check This Out Next
---