Troubled by the thought of which controller to buy in order to play your favorite mobile games? Worry no more as now you can play Android games with a PS4 DualShock 4 controller easily just by connecting it thru Bluetooth! You don't need to spend extra money for another controller if you owned a PS4 console!
First of all, you will need a PS4 Dualshock 4 controller (obviously) and an Android smartphone. After activating the Bluetooth function on your smartphone, press the PS and Share buttons on your PS4 DualShock 4 controller simultaneously for 5 seconds. You will be able to pair your smartphone with the controller when you see the white LED on your controller blink twice repeatedly. You can enjoy mobile games on your smartphone with the controller once the pairing is done!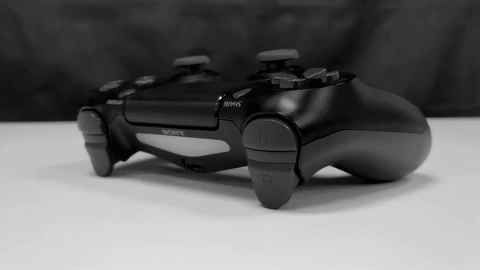 I tried using the PS4 DualShock 4 Controller to test out a few of games including Modern Combat 5: eSports FPS, Shadow Fight 3 and Asphalt 8. Compared to the virtual joystick or the accelerometers on smartphone, playing games with the controller gives out a really different gaming experience (in a good way).
Although there are only a few of the mobile games that allow in-game controls with a controller, it is actually a surprise that you can connect a PS4 controller to a smartphone and play mobile games with it. Unfortunately, only Android smartphones are supporting this new feature for now, it is not available for iOS smartphones yet. Have you tried out any games using the PS4 controller? Share your experience with us below!
Source: Wanuxi
Kartrider: Drift has opened for the second beta test! Register at
here
!