The Honkai Impact 3rd team has announced that the 6.6 version update, Woven from Last Snow will be launching next week on May 18th 2023.
The new version will also signify the start of a brand new main story that takes place in Salt Snow Holy City.
With the upcoming 6.6 update, Misteln as the "Hare" which had her background and past experiences unveiled in the Finale of Part 1, will board the Hyperion in version 6.6 alongside her battlesuit Dreamweaver which is a MECH-type Physical DMG dealer that has two forms during battle.
The first has her appearing as a stoic commander, while her second form only comes after casting her Ultimate. Her second form has her projecting her astral body while wielding a javelin to fight enemies which also signifies the first appearance of the weapon type in the series and captures the elegant combat style of Misteln on the battlefield.
Not only that, a new SP battlesuit called Terminal Aide 0017 for PROMETHEUS will also join Captains in the upcoming version. She is an IMG-type Physical support that attacks enemies with her fists and supports teammates with shields during combat which absorbs damage while also enhancing teammates attacks.
The new SP battlesuit also has the ability to drain power from enemies by restoring her own SP by attacking or defending. With enough SP a Combo ATK could be cast for either offensive or defensive measures.
The new game mode, Inscribed Whispers will also be made available to experience in the upcoming version where 4 attributes: Light, Ice, Thunder and Dark can be unlocked and equipped to cast various active skills one after another in battle. These attributes can be mixed and match to unlock more combat power which can make battles flow much easier. 
Bountiful rewards will also be available when the Honkai Impact 3rd 6.6 update arrives.
Honkai Impact 3rd is available on iOS, Android, PC. Further information regarding the upcoming event can be found at their official website.
You may also check out MihoYo's latest documentary regarding the game detailing the journey of Honkai Impact 3rd.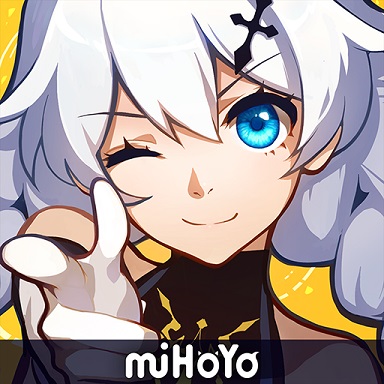 Honkai Impact 3rd
Android, iOS, Microsoft Windows
"Honkai, a mysterious force that annihilated human civilization on several occasions, has re-emerged in this once peaceful world..." A squad of young girls burdened with the very last hopes of humanity must fight for survival in this apocalyptic world filled with zombies and Honkai beasts. As the Captain of the Hyperion, you must lead these girls into battle against zombies and Honkai beasts in various locales around the world. Experience the girls' unique personalities, challenge and conquer various raids and stages, and enjoy the rich storyline of the Honkai Universe! Join the Valkyries and fight for all that is beautiful in the world!
---
Check This Out Next
---