Hearthstone will be getting its next major update on 15 February 2022, which sees the addition of Onyxia's Lair Mini-Set to Alterac Valley packs, Battlegrounds cosmetics, and Bru'kan's Book of Mercenaries chapter.
Onyxia's Lair will add 35 new collectible cards to Hearthstone, obtainable through Alterac Valley packs or through a purchasable set at $14.99 or 2000 Gold. An all-Golden set of the mini set cards will also be available for the first time, at $69.99.
Battlegrounds will see new Heroes and their associated Buddies, as well as new Boards and Finisher cosmetics. The Jade Gardens and Cosmic Study boards and Astral Impact finisher will be made available. Finishers are animations that replace the default Attack animation whenever your Hero wins a round of combat, and Astral Impact is a two-stage Finisher: one animation upon winning a round, and an even bigger one when dealing 15 or more damage to your opponent. Battlegrounds Finishers are equipped globally, so any Hero will use your equipped Finisher, and can be seen by both players.
On 15 February, new Mercenaries will arrive:
Long'xin (Legendary Caster)
Xuen (Epic Fighter)
Niuzao (Rare Protector)
Yu'lon (Rare Protector)
22 February to 8 March 2022 will allow players to obtain the Epic Chi-Ji (Caster) Mercenary Card and other rewards from a chain of 10 event Tasks.
Last but not least, Bru'kan's Book of Mercenaries chapter will be available 15 February 2022.
The shaman Bru'kan of the Darkspear clan has done his best to prepare the young Horde mercenaries for the battle ahead, but now the moment has come. The shattered naaru has reformed and its power has resurrected the vengeful warlock Tamsin Roame as a lich! Can Bru'kan tap into the elemental energies of Alterac Valley and summon Lokholar the Ice Lord to end the war and stop Tamsin?
Defeating the 8 bosses in the linear adventure will reward 1 Shaman pack, containing only Standard Shaman cards.
Full patch notes are available through the official website.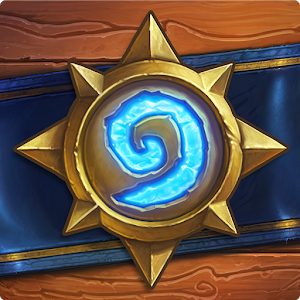 Hearthstone
Android, iOS, Microsoft Windows
The hit digital collectible card game from Blizzard Entertainment! All the colourful characters from the Warcraft universe show off their prowess in card form!