YoRHa Type A No.2, also known as A2, is slashing her way into the world of Goddess of Victory: Nikke as part of the NieR: Automata collaboration event.
A2 is one of the protagonists of NieR: Automata, a prototype of the YoRHa android line, and her data was used to create the newer units including 2B and 9S.
A2 is a Fire Code, Burst III, SSR Attacker class character who wields the Type-40 Blade sword in Goddess of Victory: Nikke. Despite the weapon type, the A2 will use the Type-40 Blade like a rocket launcher by releasing shock waves that strike multiple enemies. Like all collab characters, she will be part of the Abnormal line.
Note that this guide will be an early first impression of the newly released character, and her overall performances and usability may differ over time.
Skill Kit (values based on Skill Level 10)
Her Skill 1, Output Increased, activates whenever she uses her Burst Skill, increasing her Charge Damage by 110.44% and Explosion Radius by 100.74% for 15 seconds.
Her second Skill, Slow Charge Attack, is a passive ability that activates whenever A2 hits a target with a Full Charge and has the following effects:
Deals 30.1% of the final ATK as additional damage.
Increases the damage dealt to Parts by 40.88% for 3 seconds.
Lastly, A2's Burst Skill, Mode B, is an active ability with a cooldown duration of 40 seconds. When activated, A2 will enter the Mode B state, decreasing her own HP by 3.99% every second while increasing her ATK by 15.19% and Charge Speed by 35.88%.
If A2's HP drops below 40%, the Mode B state will be deactivated.
Skill Breakdown
Theoretically speaking, A2 might look underwhelming at first glance especially after we have gotten 2B and her meta-defining kit, but A2 actually has a lot of hidden potential with her abilities.
A2's first Skill, Output Increased, may look weak at a glance, but the ability actually packed a lot of damage increase for her. One amazing thing about the Charge Damage boost is that it does not get diluted by other meta buffs, allowing A2 to stay alongside other popular DPS. Note that Output Increased also has higher modifiers compared to other units using rocket launchers.
The Skill also grants A2 an insane radius buff, allowing her to be able to hit more enemies, especially parts of bosses with her wider attack AoE. This synergizes well with her Skill 2, Slow Charge Attack, which essentially gives A2 a permanent damage increase to hitting enemy Parts.
Lastly, the ability that will define A2's role in the game would be her Burst Skill, Mode B. Read as it, her Burst Skill potentially last forever until her health dips below 40%. In combination with other Skills and ally buffs, A2 is armed with a lot of damage potential, provided that you can upkeep her Burst Skill effect.
Final Thoughts 
Based on her ability description, it is unknown where she will be placed from a meta standpoint, but one thing for certain is that A2 is at a good place where she is a competent DPS with a lot of damage potential.
If her Burst Skill works the way we think it does, A2 would need a healer to keep her Mode B active because if her health drops to 40% or below, the effect would be gone and she will lose much of her damage. As A2's health is drained slowly, keeping her health above 40% is pretty manageable with any healer.
Some fantastic allies to synergize with A2 would be the bunny sisters Blanc and Noir, where the former keeps her health above the threshold while the latter provides her with damage buffs. Other good supports are Rapunzel for heals, and Rupee or Viper for more damage boost. Alice will also synergize very well with A2, further buffing her Charge Damage and Speed, while Yuni is also a good ally for her life steal effects.
Regardless of what you think about A2's abilities, she is still a truly limited unit due to her nature as a collab character, thus making her a must-pull in my opinion. She also has a lot of interesting potential ahead of her as more strategies are discovered in the future.
So what do you think of A2 from NieR: Automata joining Goddess of Victory: Nikke? Join the GamerBraves Discord server and share your thoughts about the mysterious YoRHa Type A No.2.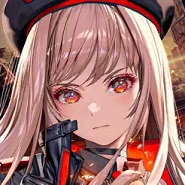 GODDESS OF VICTORY: NIKKE
Android, iOS
GODDESS OF VICTORY: NIKKE is an immersive sci-fi RPG shooter game, where you recruit and command various maidens to form a beautiful anime girl squad that specializes in wielding guns and other unique sci-fi weapons. Command and collect girls that have unique combat specialties to create your ultimate team! Experience next-level shooting action with simple yet intuitive controls while enjoying dynamic battle effects.
---
Check This Out Next
---