There's plenty to go through in the Genshin Impact Midsummer Adventure event, so let's dive right into this overview guide!
---
STARTING THE EVENT
You'll need to go through prologue quest, Mysterious Islands: Journey to the Unknown. If you don't have the quest, be sure to meet the following requirements:
Adventure Rank 21
Complete Archon Quest "Song of the Dragon and Freedom"
Complete "Trifolium Chapter: Act I – True Treasure"

Klee's Story Quest. The quest will be accessible at Adventure Rank 21, and will not require a Story Key to unlock
You'll then need to navigate your Waverider across the waters to unlock the Waypoints. Follow along the Glimmering Beacons to get to your destination. The beacons should be barely visible in the fog as you sail, and will also pulse on your mini-map as you approach one.
Act I – Main Cannon, Make Ready… Fire!
Simply navigate the Waverider to the general area marked on the map. The Hilichurl will spawn in waves once you defeat the previous one. There will be structures you can destroy with the Waverider, while others will need you to climb up to assault the sorry creatures. You can accelerate out of the Whirlpools if you need to.
Act II – Whirlpool off to Starboard… Full Speed Ahead!
You'll be directed to the next quest, Summer Vacation: Proceed With Caution. Once you destroy the buoys, more landmasses will appear, and you'll be able to access the sailing challenge. Collect Wavesplitter Insignias along the way and reach the marked destination! The Wave Rings will boost you forward, and the fuzzy little orbs will refill your stamina.
Act III – Samurai Sighted… To Arms!
Familiar faces will join you at the Golden Archipelago… and the final four Echoing Conches also become available! This one's an easy one, you'll just have to do battle with the Maguu Kenki, a World Boss that requires 40 Resin. It's not immune to Anemo or Cyro.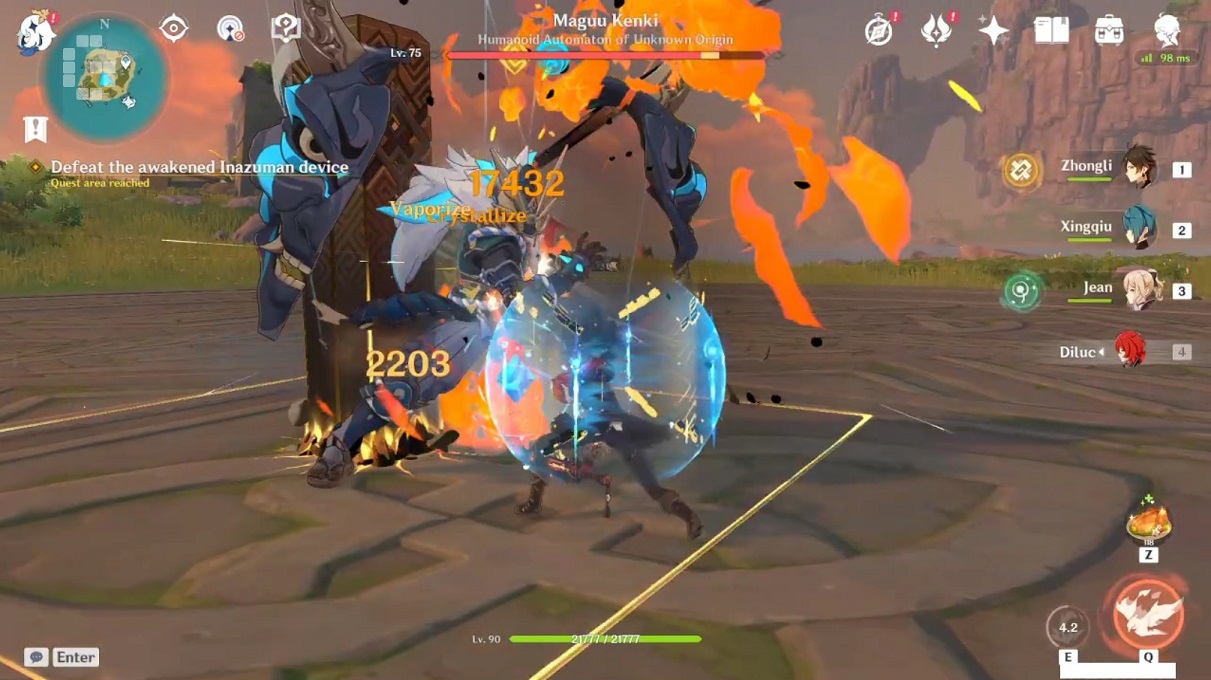 Act IV – Harpastum Bombs Loaded… Blow 'Em Away!
The final act will see you craft various bombs to use to blow up monster camps. Each time you craft them will make 20 per type:
Hot Pod: Flaming Flower Stamen + Lizard Tail

Breaks cyro shields, pyro fields

Floaty Splody: Flaming Flower Stamen + Luminescent Spine
Straight Shooter: Flaming Flower Stamen + Frog
The bombs have a shared cooldown of 5 seconds each, and you will have to individually re-equip the bombs in your gadget shortcut slot each time you use one. It will also consume a bomb with each use. Happy blasting.
---
That's all for our little overview guide to the Genshin Midsummer Adventure event. Go wild.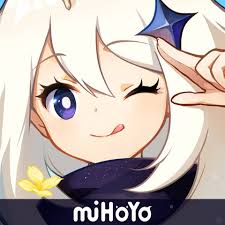 Genshin Impact
Android, iOS, PlayStation 4
Step into Teyvat, a vast world teeming with life and flowing with elemental energy. You and your sibling arrived here from another world. Separated by an unknown god, stripped of your powers, and cast into a deep slumber, you now awake to a world very different from when you first arrived.