Edelweiss Vow adds two new Operators, 5-star Defender Aurora and 6-star Supporter Gnosis to Arknights. Now the question is, should you pull?
【New Operator Preview】

Operators Aurora and Gnosis will be rated up in the Headhunting: Edelweiss' Vow between June 30, 10:00 and July 14, 03:59 (UTC-7). Kjera will be available to claim as an event reward till July 21, 03:59 (UTC-7)!#Arknights #Yostar pic.twitter.com/5HdTpbYH3u

— Arknights_EN (@ArknightsEN) June 30, 2022
AURORA
OVERVIEW
As a Duelist Defender, that means Aurora can only block one enemy. She is the 5-star version of Eunectes, and thus also has the same trait where she only gains SP when blocking an enemy. Those already make her more highly situational than "typical" defenders.
Her Talent, "Frigid Respite" lets her heal herself when she stops attacking, useful for her to recover once she's done stalling – or killling – her one target.
SKILLS
Homeland Protector
This allows Aurora to block 2 more enemies, raising her Block count to 3. It also grants her increased defense and Resistance to status effects. It does come with the drawback of stunning her for 5 seconds after it ends. It would be preferable to use a more regular Defender instead if needed.
Artificial Snowfall
Aurora will attack slower but gets more power in exchange. Since this skill can inflict Cold and then Freeze her target, it will trigger the bonus attack multiplier. This skill also has Ammo, with 9 at level 7 and can be manually turned off. Practically speaking, you would turn off at 8 Ammo since it would take at least 2 hits to Freeze the enemy.
It does have high damage, but again, since she can only recover SP when blocking an enemy, Mastery would be recommended if you're going to be using her regularly.
VERDICT?
For Aurora specifically, pulling in Edelweiss Vow is lower priority.
GNOSIS
OVERVIEW
As a Hexer Supporter, he brings crowd control by applying Cold and can Freeze. With his Talent, "Rigid Ice", this in turns apply Fragile. Within his range, Cold enemies take 25% more damage, while Frozen takes 50% more damage. He can offer rapid fire or burst Cold and Freeze application.
The "Two Paths, One Goal" Talent is relatively more niche and negligible since the resistance is only granted to Karlan Trade Operators specifically.
SKILLS
High-Speed Cogitation
A relatively standard skill where he can double attack.
Zero-Point Burst
A Chargeable skill, so at level 7, consider it a 14 SP cost skill. It's fairly easy to "spam", though the burst damage, without additional support or Mastery, is frankly quite lackluster for a single hit needing ramp-up time.
Hypothermia
Gets increased attack speed and attacks more targets, with a Cold / Freeze flavour over Angelina. He also deals an additional burst to Frozen enemies at a high damage multiplier. Do note that the damage multiplier specifically is for Frozen enemies, but his skill should be able to Freeze multiple for a satisfying burst, preferably killing them once their Frozen effect is removed.
VERDICT?
For Gnosis specifically, pulling in Edelweiss Vow is higher priority, but is not a must pull. While he does have respectable damage, consider him more as an enabler instead.
OVERALL
Edelweiss Vow is more of a Maybe pull, since both Operators are not limited, with both arguably being more situational than most. However, if you like either of the characters, that shouldn't stop you from trying for them.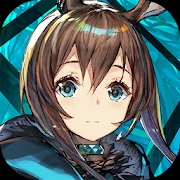 Arknights Global
Android, iOS
Take on the role of a key member of Rhodes Island, a pharmaceutical company that fights both a deadly infection and the unrest it leaves in its wake. Together with your leader Amiya, you'll recruit Operators, train them, then assign them to various operations to protect the innocent and resist those who would thrust the world into turmoil. Your tactics will determine the future of Rhodes Island. Fight for the Dawn!
---
Check This Out Next
---