Of Drink A-Dreaming is the next event in Genshin Impact version 2.5.
During the event, Travelers are recruited by Luka to experience the life of a bartender, unlock all drink recipes to obtain the namecard style "Celebration: Binge Vessel." Complete all the Tavern Tales to obtain an event-exclusive Furnishing, and participate in the bartender challenge to obtain rewards such as Primogems, Hero's Wit, Talent Level-Up Materials, and Weapon Ascension Materials.
Of Drink A-Dreaming will run from 10 March 2022, 10:00 to 21 March 2022, 03:59 server time. There will be an Afterword quest available from 21 March 2022, 04:00 to 24 March 2022, 03:59. Requirements to start the event are as follows:
Adventure Rank 28 or above
Complete the Archon Quest Interlude Chapter: Act I – "The Crane Returns on the Wind"
Complete Eula's Story Quest "Aphros Delos Chapter: Act I – The Spindrift Shall Never Return to the Sea"
Eula's Story Quest will be unlockable at Adventure Rank 28 during the event, and will not require a Story Key to unlock.
Speak to Luka to enter the Angel's Share tavern to participate in the event. The first 3 days will feature familiar faces who will order their favoured drinks. Mix and serve to get rewards. Completing all "Tavern Tales" will unlock new recipes and the "Bartender Challenge" on the fourth day. The challenge will see you attempt to hit score requirements, with no restrictions on trying a new mix and you're free to unlock them.
This event cannot be completed in Co-op mode.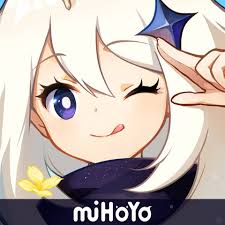 Genshin Impact
Android, iOS, PlayStation 4
Step into Teyvat, a vast world teeming with life and flowing with elemental energy. You and your sibling arrived here from another world. Separated by an unknown god, stripped of your powers, and cast into a deep slumber, you now awake to a world very different from when you first arrived.