Genshin Impact will be getting blind box Nesoberi plushies, with cute interpretations of Monstadt characters that you can clip to your bag.
Announced on Weibo, the Genshin Impact Nesoberi plushies will open for sale on the 28th of January via the Genshin Impact Tmall website.
It should be stressed that these are blind box figures, so you won't be able to control which Genshin Impact character you get shy of buying the whole set.
The set follows the trend of many wave-based Genshin Impact merchandise, with the plushies first wave following the Monstadt arc of the game, including characters like Jean, Amber, Kaeya, Diluc, Venti and Aether (male traveler).
Since the plushies aren't available for sale yet, they haven't announced the price for them or even opened a listing on the aforementioned store.
These are far from the first pendant plushies based on Genshin Impact, with several being announced last year as well. Since miHoYo seems intent on following the story arc pattern, you'll have to wait a few waves before seeing characters like Itto or the Raiden Shogun in their Nesoberi forms.
Still, if you wanted to perfect your itabag before the next big convention, this sounds like the perfect way to show your devotion to one of the starting characters in Genshin Impact.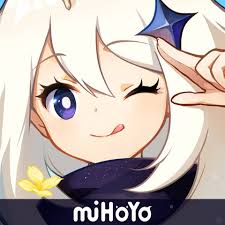 Genshin Impact
Android, iOS, PlayStation 4
Step into Teyvat, a vast world teeming with life and flowing with elemental energy. You and your sibling arrived here from another world. Separated by an unknown god, stripped of your powers, and cast into a deep slumber, you now awake to a world very different from when you first arrived.