Mesmerizing Dream at Sea is a Genshin Impact web event associated with Summer Fantasia, the version 2.8 flagship event. From 22 July 2022 to 31 July 2022 23:59 server time, Paimon seems to want you to help her remember some of her dreams…
The event details are given as follows:
〓Event Duration〓

July 22, 2022 – July 31, 2022 23:59 (Server Time)

*Rewards cannot be claimed after the event ends. Please claim them in time.

〓Eligibility〓

Travelers who have reached Adventure Rank 32 or above can participate in this event.

〓Event Description〓

During the event, you can log in to Genshin Impact every day and complete Daily Commissions and other missions to obtain Paimon's Inspirations. Using Paimon's Inspirations will help her recall memories from her dreams. Retrieve her dream memories to obtain Primogems, Hero's Wit, Mora, and other rewards.

〓Paimon's Inspirations〓

· Unlocking Dream Memories requires the consumption of 3 Paimon's Inspirations, which can be obtained by completing specified missions.

· Travelers can gain a certain amount of Inspirations each day by completing relevant actions in Genshin Impact.

· Daily missions refresh at 04:00 (Server Time) each day. Unclaimed Inspirations will also be cleared by then. Please claim and use the Inspirations in time. Claimed Inspirations will not be cleared.

〓Dream Memories〓

· There are 5 levels of Dream Memories, and 1 dream level will be unlocked each day after the event begins.

· In the process of recalling her dream, Paimon may forget some of the details. Through Paimon's narration or her sketches of the events, help her recall all the details of her dream to complete her recollection.

〓Snacks for Paimon〓

· When the Traveler is unable to help Paimon recall the correct details of the dream, Paimon will start to ponder. Help to cheer Paimon up by using snacks so that she can recall the dream again.

· Travelers will receive 3 snacks per day for the first 5 days of logging in to the web event. More snacks can also be earned by completing designated missions.

· There is a cap on the number of missions that can be completed, and when the number of missions completed reaches the cap, no more snacks can be obtained.

· Daily missions and the cap on missions refresh at 04:00 (Server Time) each day. Unclaimed Snacks will also be cleared by then. Please claim and use the Snacks in time. Claimed Snacks will not be cleared.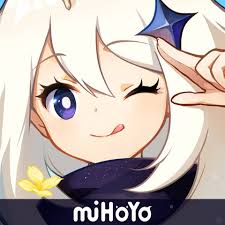 Genshin Impact
Android, iOS, PlayStation 4
Step into Teyvat, a vast world teeming with life and flowing with elemental energy. You and your sibling arrived here from another world. Separated by an unknown god, stripped of your powers, and cast into a deep slumber, you now awake to a world very different from when you first arrived.