Genshin Impact has done a renewed marketing push with the game's first anniversary, with netizens spotting one of the new CMs on local TV, complete with a Malay dub to entice more people into trying the game.
The ad apparently played on local station TV3, which anyone who grew up in the 90s and early 2000s would remember as also being one of the terrestrial channels that would show Malay-dubbed anime like Ruroni Kenshin and Beyblade in between commercials for snacks like Super Ring and Apollo.
The Internet Reacting To The Genshin Impact Malay Dub
Considering the fact Genshin Impact doesn't actually have a Malay dub, the Malaysian and Singaporean communities have been taken aback from hearing their favorite characters speaking the local language.
The ad only featured 3 characters- Kokomi, Sara and Raiden Shogun, all from the 2.1 patch saying their voicelines in the Malay language. Unfortunately a lot of the initial reaction was common for any kind of Malay dub- one of surprise.
A lot of the comments are just shocked that this would exist at all- after all, no one expected to hear anime-style attack calls in the same language that wrote Getaran Jiwa on a Tuesday evening.
That being said, some fans seemed genuinely excited at the idea of a Malay dub for one of the biggest gacha games on the market right now.
"Suddenly I want the malay dub version of genshin impact /gen", says Twitter user aiya_0, using a tone indicator meaning they genuinely liked the idea.

Some users were more tongue-in-cheek about the dub, asking for a Tamil dub on top of the Malay dub so the game could cover all the top languages in Malaysia.
"If thats the case,better bring Tamil lang as well", writes one Facebook user.
One more Twitter user had comments about Kokomi's section in particular, rather than the dub.
"Is this a shampoo commercial?", twitter user Dayahhhhhhhhhh2 writes.
Amid the flurry of bad news coming out from miHoYo, it's great to see the community come together and entertain even the most remote possibility of a Genshin Impact Malay dub. Better yet, maybe the fact they made the effort could mean miHoYo has bigger plans for Malaysia. Only time will tell.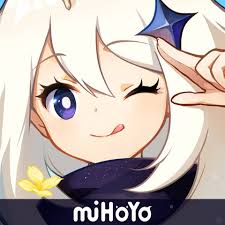 Genshin Impact
Android, iOS, PlayStation 4
Step into Teyvat, a vast world teeming with life and flowing with elemental energy. You and your sibling arrived here from another world. Separated by an unknown god, stripped of your powers, and cast into a deep slumber, you now awake to a world very different from when you first arrived.
---
Check This Out Next
---