Genshin Impact has begun a new web event, Dance of Gratitude, featuring Nilou. The event rules are given as follows:
Event Duration: 8 October 2022, 12:00 – 13 October 2022, 23:59 UTC +8
Eligibility: Adventure Rank 10 or above
Event Details:

Match messages to gifts to claim in-game rewards such as Primogems and Character Ascension Materials.
Click on the messages on the bulletin board to read them, then find the corresponding gift according to the content of the gift mentioned in the message. Drag the message above the gift to match them.
After successfully matching all messages and gifts, share the event for the event wallpaper.
If you are finding difficulty in dragging the messages to the gifts, try holding down the message first (whether on your phone screen or with the left mouse button) before you drag it over to the gift item. You'll know when it works as the message will "snap" to the item and show up on it.
Once done, you'll get 40 Primogems, 3 Varunada Lazurite Fragment, 20000 Mora and 2 Mystic Enhancement Ore. It's a very simple web event without much to it besides read the praises for Nilou's dance and getting a pretty wallpaper with it. She'll be available to Wish for soon, so good luck in your endeavours.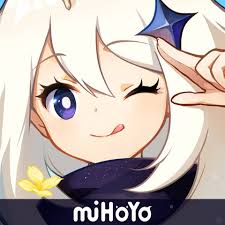 Genshin Impact
Android, iOS, PlayStation 4
Step into Teyvat, a vast world teeming with life and flowing with elemental energy. You and your sibling arrived here from another world. Separated by an unknown god, stripped of your powers, and cast into a deep slumber, you now awake to a world very different from when you first arrived.
---
Check This Out Next
---