Happy Element's idol franchise Ensemble Stars had just revealed details for the third part of its 5th Anniversary event on both the version of Ensemble Stars "Basic" as well as "Music" during the Monthly Ensemble Studio Program.
The theme of this 5th Anniversary is "SMILE" with special illustrations as well as a new PV, each featuring one talented company, in which, will be revealed every two months in celebration of the game's 5th Anniversary.
– Stage Play –
A new stage play titled "Ensemble Stars!!Extra Stage~Meteor Lights~", is confirmed for April till May of 2021 in Tokyo and Hyogo. The stage play is based off the game's main story, "Reminiscence * Meteor Bonfire*" with MaM's Madara Mikejima making his debut in live~action stage play.
– Game Update –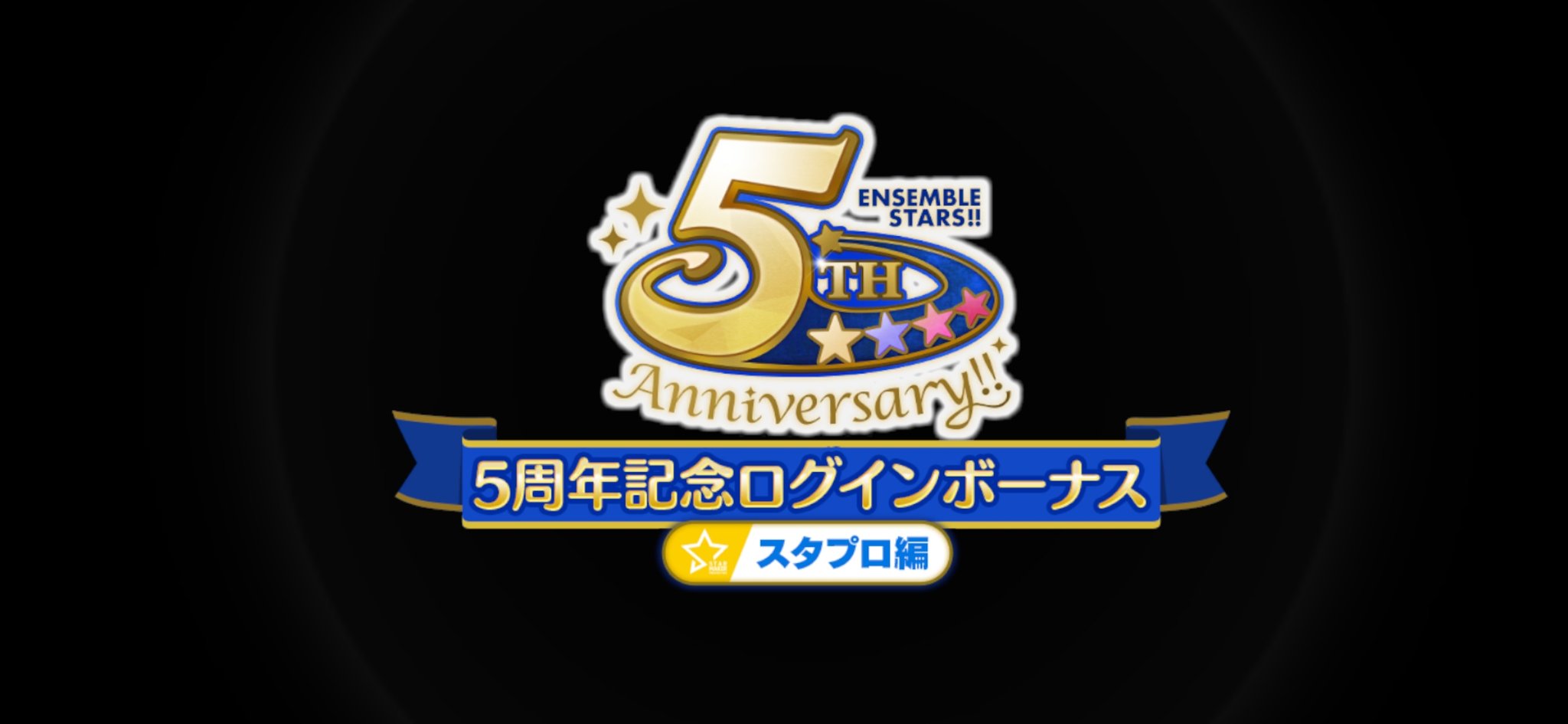 Players who login during the 28th August till 7th September can obtain special voice recordings from the idols RHYTHM LINK, diamonds and training items.
– 5th Anniversary Gacha –
The 5th Anniversary Gacha for idols from RHYTHM LINK will be available to pull from starting from 28th August. Players can receive 10 draws which will guarantee two 5th Anniversary cards.
– 5th Anniversary Packages –
There will be two different 5th Anniversary packages will be available for sale during 28th August until 7th October which includes paid diamonds and training materials.
– Office System Update –
The office system will get an update on 31st August with more character dialogues as well as character costumes being added. The maximum rank of the office originally Rank 10 will now be Rank 12. Special packages with work tickets and diamonds will also be on sale.
– Produce System Update –
The Produce System of "Ensemble Stars!! Basic" will have an update on 15th September, which will be adding with an Auto function that makes events easier to complete.
– Halloween Event –
The two games, Ensemble Stars!! "Basic" & "Music" will have a Halloween Event in late October, where players can obtain time-limited voice recordings and Halloween costumes. Details will be revealed at a later date.
For more information on the game and it's 5th Anniversary events, check out their official Twitter page.
Pictures VIA QooApp.