Cookie Run Kingdom has decided to celebrate April Fool's Day slightly early with a new event called Shroomie Shenanigans that turns the different cookies human (well most of them).
In the Shroomie Shenanigans Event, Poison Mushroom Cookie has found a new mysterious item called the rainbow shroomies and Licorice Cookie decides to use them to create a little mischief.
You can access these by completing various tasks in the game and once you do, you can "play a prank" on one of your cookies by feeding it to them. The results are some very interesting new forms, some of which make the Cookie Run characters look rather human.
It seems our cookie friends have undergone quite the glow-up.
Some of them however may look slightly human but with a few more cartooney alterations.
And some, like Pure Vanilla Cookie, take on far more extravagant forms.
There are plenty more of these and I personally haven't had time to look through every cookie's new form. Go hunting for some rainbow shroomies and find out what your favorite cookies look like.
For those that like to make Gijinka (human form) art for the Cookie Run characters, it seems the dev team fully endorses you with this colorful new event.
Cookie Run Kingdom is available for iOS and Android devices. Check out our guide for the latest Cookie to enter the kingdom Caramel Arrow Cookie.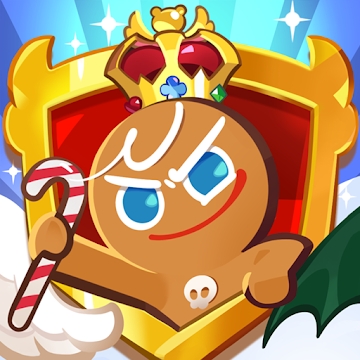 Cookie Run: Kingdom
Android, iOS
Build your dream Cookie Kingdom and reclaim the land lost against the evil that lingers in the shadows. Fresh out of the oven and from the Cookie Run: OvenBreak creators comes Cookie Run: Kingdom! Build a delectable Kingdom while battling against evil dessert monsters! Team up with friends in Guild Battles! Fight alongside other Guild Members and defeat new rivals. Battle against powerful enemies to level up together. Earn soul stones, guild level-up items, guild treasures, and more!
---
Check This Out Next
---