Sid Meier's Civilization VI has announced their latest DLC, which sees the addition of a new civilization, as well as a new alternate leader.
The DLC, titled the Vietnam & Kublai Khan Pack, will be available for download starting January 29th, 2021.
The Vietnam & Kublai Khan Pack includes a new leader and civilization for the game. Kublai Khan is a new alternate leader for China and Mongolia. There's also a new game mode and a new district – the Preserve, which includes two new buildings in the Grove and the Sanctuary.
As the name implies, the new Civilization will be based on Vietnam. They haven't explained much about the Vietnamese Civilization yet, other than its use of terrain being a defining feature.
The new game mode in Civilization VI is called Monopolies & Corporations, bringing more robust economic gameplay that enables you to build an economic empire and accrue ridiculous levels of wealth.
With the new game mode, you'll be able to create an entire Industry around duplicate resources. Industries provide powerful buffs to their home cities and a steady supply of Great Merchant points; continue to collect more and you can level up an Industry to a Corporation.
Your Corporations will allow you to create Products that are slotted into the Stock Exchange and Seaport buildings (like Great Works to Museums). If you do manage to dominate the global supply of a luxury resource, you can create a Monopoly, generating a massive amount of gold and Tourism.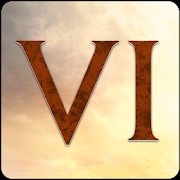 Civilization VI
Microsoft Windows, Nintendo Switch, PlayStation 4, Steam, Xbox One
Originally created by legendary game designer Sid Meier, Civilization is a turn-based strategy game in which you attempt to build an empire to stand the test of time. Explore a new land, research technology, conquer your enemies, and go head-to-head with history's most renowned leaders as you attempt to build the greatest civilization the world has ever known.
---
Check This Out Next
---