Nintendo has just recently brought Mario onto the mobile platform recently. I guess Capcom can't just sit idly by and watch. They are making a move of their own and bringing the 'Mega Man' series to us for iOS and Android. In an announcement made by Capcom themselves on their official site, they are bringing Mega Man 1 through Mega Man 6 to the mobile platform. However they have only announced this for Japan with an official release date, 6th January 2017. It's the same question we'd all ask; Why only Japan? I don't think there's much to translate so I hope they would release a global version soon after that.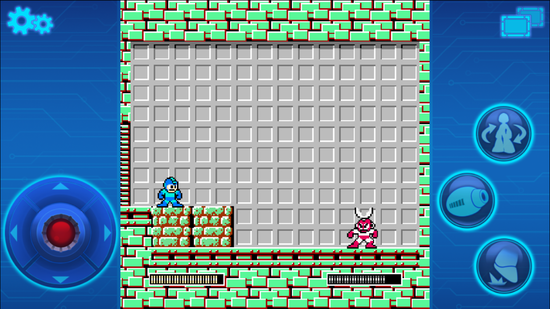 Although Mega Man is a popular IP, it didn't stop them from bringing it to mobile. There has been emulated versions; Mega Man 2, Mega Man Xport and Rockman X-Over. They were utterly horrendous. This time, the port from Mega Man 1 to 6 seems to be an exact port over from the NES console. So we'd expect it to look and work perfectly as it should. As seen in the first screen that Capcom has released, they have made some tweaks to the UI to fit for our mobile phones. Life Bars are put at the bottom instead of the left corner in the original with 4:3 displays to free space for virtual controls.
Hopefully we will be able to expect the global version of the Mega Man series to be released soon after Japan's. In the mean time, I'll reminiscence on Megaman 5 & 6. Stay tuned for more info of the release!
Source: toucharcade