With Wrath of The Druids, it's hard to describe it as anything other than more Assassin's Creed Valhalla. Eivor heads to Ireland, heading to new challenges, but kind of packaged in pretty much the same way the base game was.
Still, with new features and a new major antagonist, Wrath of the Druids looks like it wants to offer players a sizable new experience. Read on for more of our thoughts on the first major expansion for Assassin's Creed Valhalla.
Getting Into The DLC
While you can technically jump into the DC very early on, I wouldn't recommend it. Even the game recommends players only head to Dublin at about Power Level 55, meaning you'll need to be a fair bit developed as a character before you can embark on the DLC with minimal concern.
Some of the druid enemies will have new tricks compared to enemies you fight in the base game, as well as an interesting new mechanic for base camps.
Without your Jomsviking brethren, you'll have to also fight multiple enemies with no assistance, so even though most of the enemies aren't that different get ready to work harder since you'll be fighting all the enemies alone.
That being said, if you've been playing from launch, you'll have no problem on your short cultural exchange to medieval Ireland.
Ireland Itself
In Wrath of the Druids, Eivor has a whole new host of targets to assassinate. Unlike the Order of the Ancients, this time around you'll be taking on th Children of Danu. This cult of druids is planning to overthrow King Flann, and Eivor can't exactly let them do that.
The coolest thing they've done here is the addition of a new hallucinogenic mist that permeates enemy camps, giving the writers free-reign to have Eivor fight werewolves without compromising Assassin's Creed's more "realistic" marketing image.
I really like the inclusion of the more fantasy enemies in Druids, though I almost feel like the "it's all a dream" approach was kind of a weak half-step by Ubisoft. Considering Assassin's Creed has been significantly more fantasy since Odyssey, it's just funny that they need to placate the "realism" fans by telling them it's all in Eivor's head.
Better yet, these new enemies do a lot to shake up the combat. with enemies breathing fire and doing sick combos on you. Considering Valhalla's more aggressive combat, the challenge is really welcomed, and smiting cultists in and of itself is a lot of fun.

More of The Same
The main problem with Ireland as a setting is that at the end of the day, it's not all that different from base Valhalla's map, only made worse by the fact it's also smaller. There's just not as much fun stuff to do, and a lot of running to the next mission area is just a barren slog.
It's not really the game's fault either- it's not like there was much difference between the two islands at the time. But I feel like something could have been done to make Ireland more exciting, instead of just being another Ubisoft sandbox.
Even the new Assassination targets don't really change things up much, it's more of the usual Assassin modus operandi. Worse still there's not that many of them in the game, certainly less than base Valhalla. All this does come together and make the game feel like paying your dealer for another hit of Assassin's Creed, to tide you over until the next title's announcement.

Trading Post
One place the DLC does excel though is the new Trading Post feature. This replaces the old Settlement system, and almost feels like an attempt to fix any gripes with it.
Helping the mysterious merchant Avar, Eivor will have to go to trading posts that specialize in specific Irish resources. After clearing them out, you'll then have to look for the deed to it, claiming the post for yourself.
You'll then be able to upgrade these posts to have more of that specific resource, and you can get the upgrade materials by doing your regular Settlement raids.
Personally it feels a lot less complicated than Valhalla's abse settlement system, but I also feel like there wasn't much else to go with the usual "capture point to complete quest" formula of Assassin's Creed games. Still, improving a previous feature is appreciated, so I'm glad it's in the game at all.
There's also a fun reward for remembering to do Trading Post missions, as Azar will get unique armor sets from other countries such as Greece and Egypt. As a result Eivor can dress up in gear made as a throwback to previous Assassin's Creed titles.
Royal Demands
Druids also adds new randomly generated quests, called Royal Demands. These are much harder than the other missions thanks to their sub-missions, forcing you to either go full stealth, avoid damage or other equally frustrating addition.
While the challenge is appreciated, the big problem with these is the same with any game that does randomly-generated quests: ultimately you'll see the skeleton of the quest and realize they're pretty barebones, usually just consisting of breaking in, stealing something and not getting caught.
Still, these are pretty great for if you need to upgrade your trading posts, and the challenge allows you to put down your greatsword and remember Assassin's Creed's stealth roots from before it became an action RPG.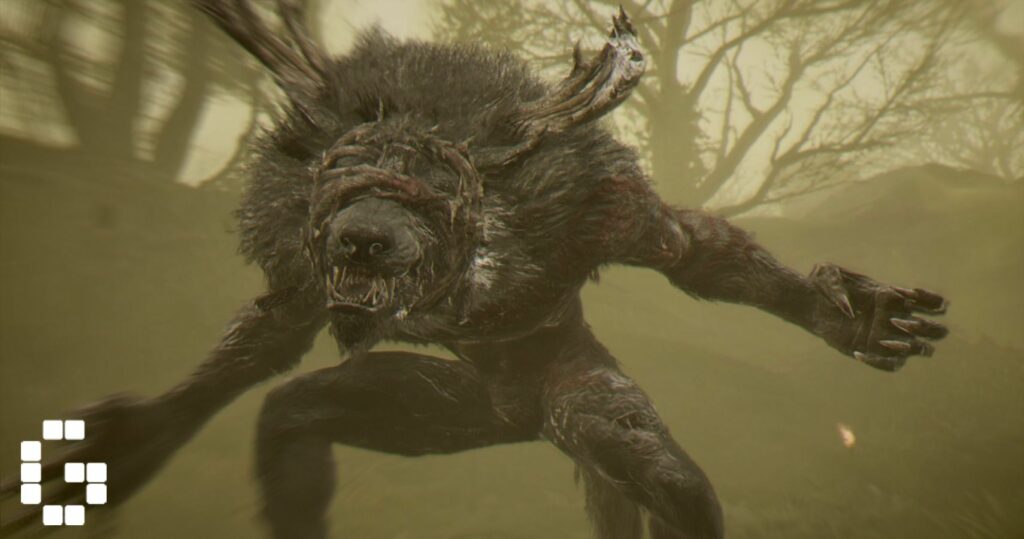 Final Thoughts
Like I said, Wrath of the Druids really hinges on how desperate you are to get another hit of Assassin's Creed Valhalla. While the new trading posts are cool, they're ultimately just wrapped in more of the same Valhalla gameplay, all for a slightly better menu compared to Base Valhalla's settlements.
It's not the DLC that's going to make you get into Assassin's Creed if you weren't already, but fans longing for more Eivor will definitely find a good time fighting werewolves while tripping on ancient Irish fumes and building textile plants.
Just like Base Valhalla, it's not like there's nothing to do- you could easily clock in multiple digits of time roaming the Irish countryside following the counsel of pigeons to not kill people. But the fact that the gameplay isn't as new or fresh as its story can feel like a damper if you were hoping for a big shakeup.
Assassin's Creed: Valhalla
Epic Games Store, Microsoft Windows, PlayStation 4, Xbox One
Become Eivor, a Viking raider raised to be a fearless warrior, and lead your clan from icy desolation in Norway to a new home amid the lush farmlands of ninth-century England. Find your settlement and conquer this hostile land by any means to earn a place in Valhalla. England in the age of the Vikings is a fractured nation of petty lords and warring kingdoms. Beneath the chaos lies a rich and untamed land waiting for a new conqueror. Will it be you?