After a while of silence, the home server for Arknights has finally begun revealing the details for their upcoming Rainbow Six Siege collaboration, slated for early March. There will be four collaboration Operators total, and three will be available through a limited time banner. Tachanka had long been revealed as an upcoming Operator as one of these four, and the most recent details show him as a 5-star Guard. Tachanka will be available for free through the Arknights and Rainbow Six Siege collaboration event.
Global players may be concerned about this event not arriving to global like the China-exclusive KFC skins as well as the WWF Operator, Purestream and Cliffheart's skin. The KFC collaboration involved going to real life outlets to acquire the skins, while the WWF collab was essentially like a donation drive.
The Rainbow Six Siege collaboration however, is with global game publisher Ubisoft, and is also tied in with a new game mode, giving it better odds to become available worldwide as how Girls Frontline had their The Division collaboration.
Check out the art for Tachanka and his Elite 2 Promotion, as well as previews of the other collaboration Operators said to be Ash, Frost and Blitz who are most likely going to be gacha.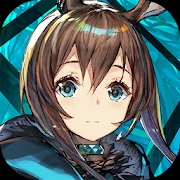 Arknights Global
Android, iOS
Take on the role of a key member of Rhodes Island, a pharmaceutical company that fights both a deadly infection and the unrest it leaves in its wake. Together with your leader Amiya, you'll recruit Operators, train them, then assign them to various operations to protect the innocent and resist those who would thrust the world into turmoil. Your tactics will determine the future of Rhodes Island. Fight for the Dawn!