Operational Intelligence is here, the next event for Arknights Global, including the Japanese and Korean servers. The main event will commence 25 March, 10:00 UTC -7 to 8 April, 03:59 UTC -7. Obtain the event currency "Valid Intelligence Unit" to redeem a variety of rewards as well as extra stories.
Flamebringer will be the event 5-star Operator for the event! The Milestone shop will contain the following rewards:
LMD
Story chapters
Flamebringer, and Flamebringer Tokens
Skill Summaries
Furniture Parts
Sanity potion
Battle Records
Furniture Parts
Recruitment Permits
Various growth materials including Chip Catalysts and Bipolar Nanoflake
To completely clear out the shop, you need 1.6k sanity total. The event will be running for 2 weeks, one week longer than the original Chinese server run of one week.
The new headhunting banner, Frozen Land, will be open from 25 March, 10:00 UTC -7 to 8 April, 03:59 UTC -7. The following Operators will be on rate-up:
6-star: Magallan (Supporter, Summon)
5-star: Executor (Sniper), Silence (Medic)
4-star: Vermeil (Sniper)
New outfits will be available for Jessica, Silence and Meteorite! They will be available from 25 March, 10:00 UTC -7 to 8 April, 03:59 UTC -7.
Last but not least will be the new furniture set, "Airtight Anti-Chemical Safety Cabin". The set will be available from will be available from 25 March, 10:00 UTC -7 to 8 April, 03:59 UTC -7.
That's the basics for Arknights Operational Intelligence. The event after Grani and the Knights' Treasure was expected to be Obsidian Festival, but they've clearly shifted the schedule around. We'll see when Schwarz and co will be arriving to global servers.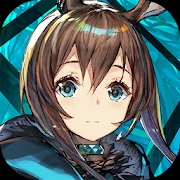 Arknights Global
Android, iOS
Take on the role of a key member of Rhodes Island, a pharmaceutical company that fights both a deadly infection and the unrest it leaves in its wake. Together with your leader Amiya, you'll recruit Operators, train them, then assign them to various operations to protect the innocent and resist those who would thrust the world into turmoil. Your tactics will determine the future of Rhodes Island. Fight for the Dawn!