Arknights is a mobile tower defense RPG. You're a doctor in a world with Infectors who spread diseases upon their death. Your company wants to care for these Infectors, who have a 100% mortality rate. However, you do have private armed forces to deal with conflicts…
A new trailer was released, check it out!
The game has no confirmed release date yet, but you can pre-register for various rewards! 70,000 unlocks the Operator named "Savage", hailing from Rim Billiton.
You can also participate in a clue hunt on the official website. What do you think they're hiding? You can check out the full list of pre-registration rewards as follows:
10,000: 29,997 Lungmen Dollar
20,000: 3x Headhunting Permit
30,000: 9x Recruitment Permit
50,000: 15x Expedited Plan
70,000: Limited Operator, Savage
100,000: 8x Originite Prime, 1x Commemorative Furniture
Several of the cast have been revealed on the game's official Twitter. Among those you'll be meeting are:
Amiya: Tomoyo Kurosawa
Durin: Akari Kageyama
Noir Corne: Kengo Kawanishi
Kroos: Azusa Tadokoro
Rangers: Shunsuke Takeuchi
Lava: Kaori Mizuhashi
12F: Takuya Sato
Fang: Ryoko Shiraishi
Orchid: Airi Ohtsu
Plume: Rika Tachibana
… and more! You can check out their official website and Twitter. Pre-register here.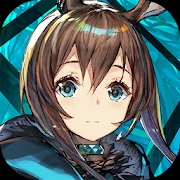 Arknights Global
Android, iOS
Take on the role of a key member of Rhodes Island, a pharmaceutical company that fights both a deadly infection and the unrest it leaves in its wake. Together with your leader Amiya, you'll recruit Operators, train them, then assign them to various operations to protect the innocent and resist those who would thrust the world into turmoil. Your tactics will determine the future of Rhodes Island. Fight for the Dawn!