Arknights CN will be celebrating its 3rd anniversary in just a couple of weeks, so here's a summary of the livestream for the good stuff we can expect in the coming year:
New event, Stultifera Navis. Assumed to be a sequel to Under Tides from the 2nd anniversary

Accompanying login rewards, 1 10-Headhunting Ticket for Limited Operator Headhunting, Originite Prime reset
New Operators

6-star: Medic Lumen (event), Guard Irene, Specialist Specter the Unchained (LIMITED)
5-star: Supporter Windflit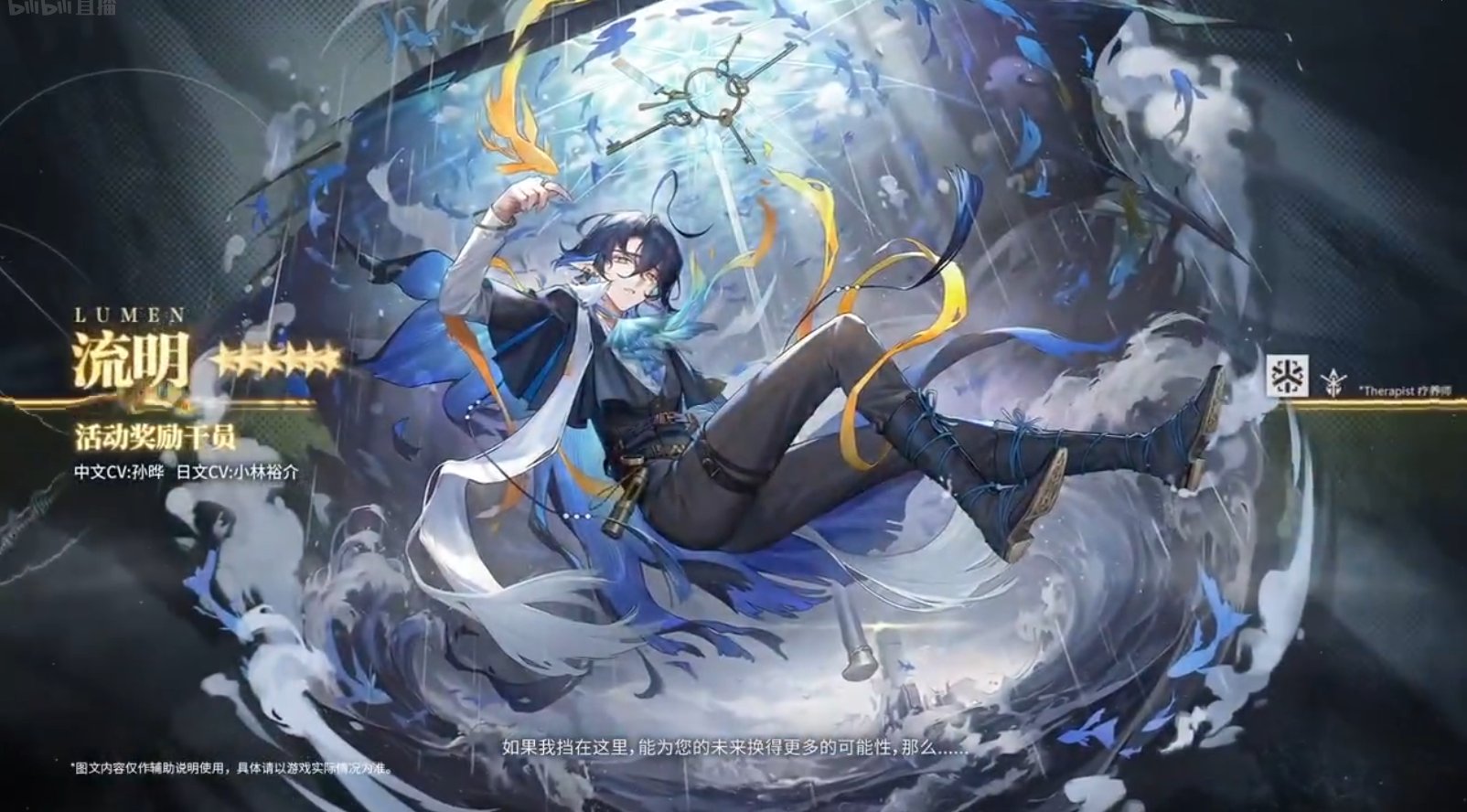 New outfits

Bloodline of Combat for Frostleaf, Lancet-2, Aurora, Gnosis, Skadi the Corrupting Heart
Skadi's skin comes with Live2D, thus starting price 21 OP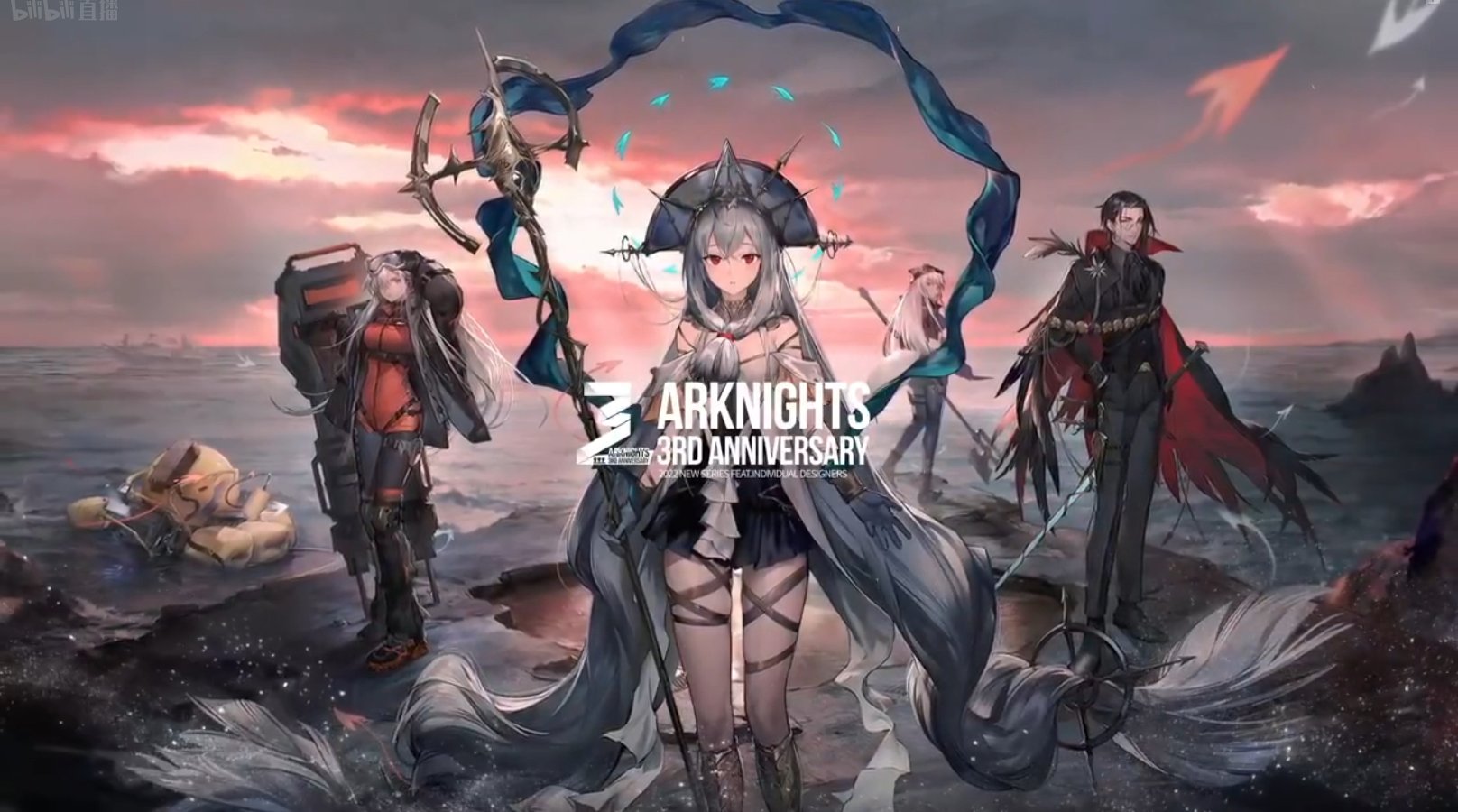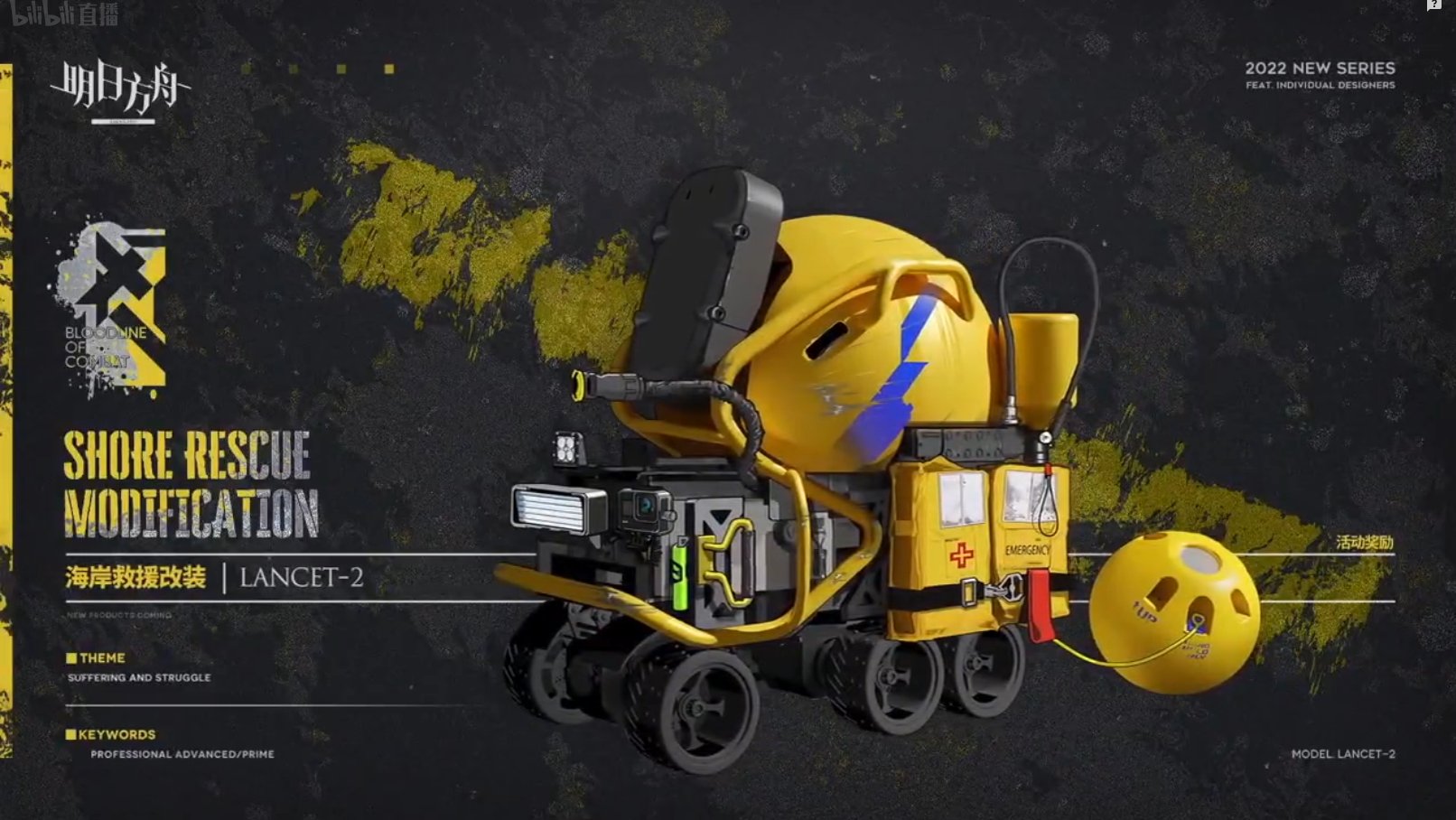 Those who bought Guard Specter's skin will get a costume ticket
W's skin will get Live2D
Ambience Synesthesia 2022 for Reed, Tequila, Mudrock
New updates

New Modules: Specter the Unchained, Bena, Kazemaru, Lumen, Eunectes, Whisperain, Ceylon, Purestream, Irene, Aurora
Module updates, with variant types and levels
New Annihilation stage
Operator Records: Specter the Unchained, Irene, Whisperain, Asbestos, Perfumer, Orchid
"Skip ticket" for Annihilation stages
Sanity potion changes (60 to 80, 100 to 120), daily / weekly resource updates, LS-6 / CE-6 stages
New game mode, "Stationary Security": You'll be able to bring more than 12 in a squad, Operators can be replaced without needing redeployment / retreating
Update to rogue-like mode, teasers for potential summer in the Durin homeland, Rhine Lab focus, possibly also Leithania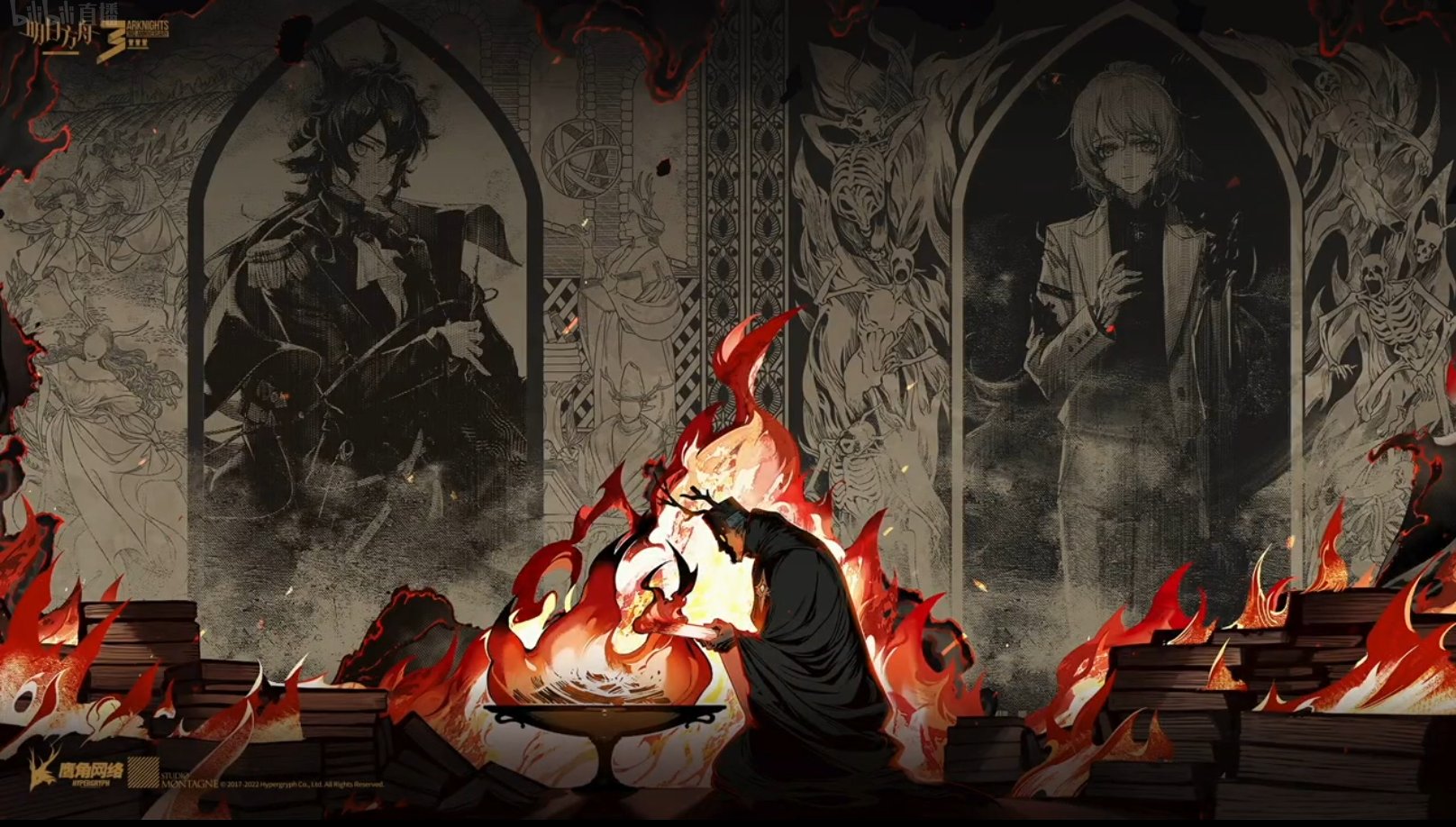 Merchandise, collaborations

Artbook volume 1 "Reset"
Skadi Nendoroid
New mini "Headhunting Bag" series with Saga, Blaze, Tequila, Jaye, Mizuki, Kal'tsit
1/7 1100 Ch'en
Mini Q set with Lumen, Specter the Unchained, Irene
Scales of Castle-3, Lancet-2, and the Rhodes Island landship
CAPCOM (?!)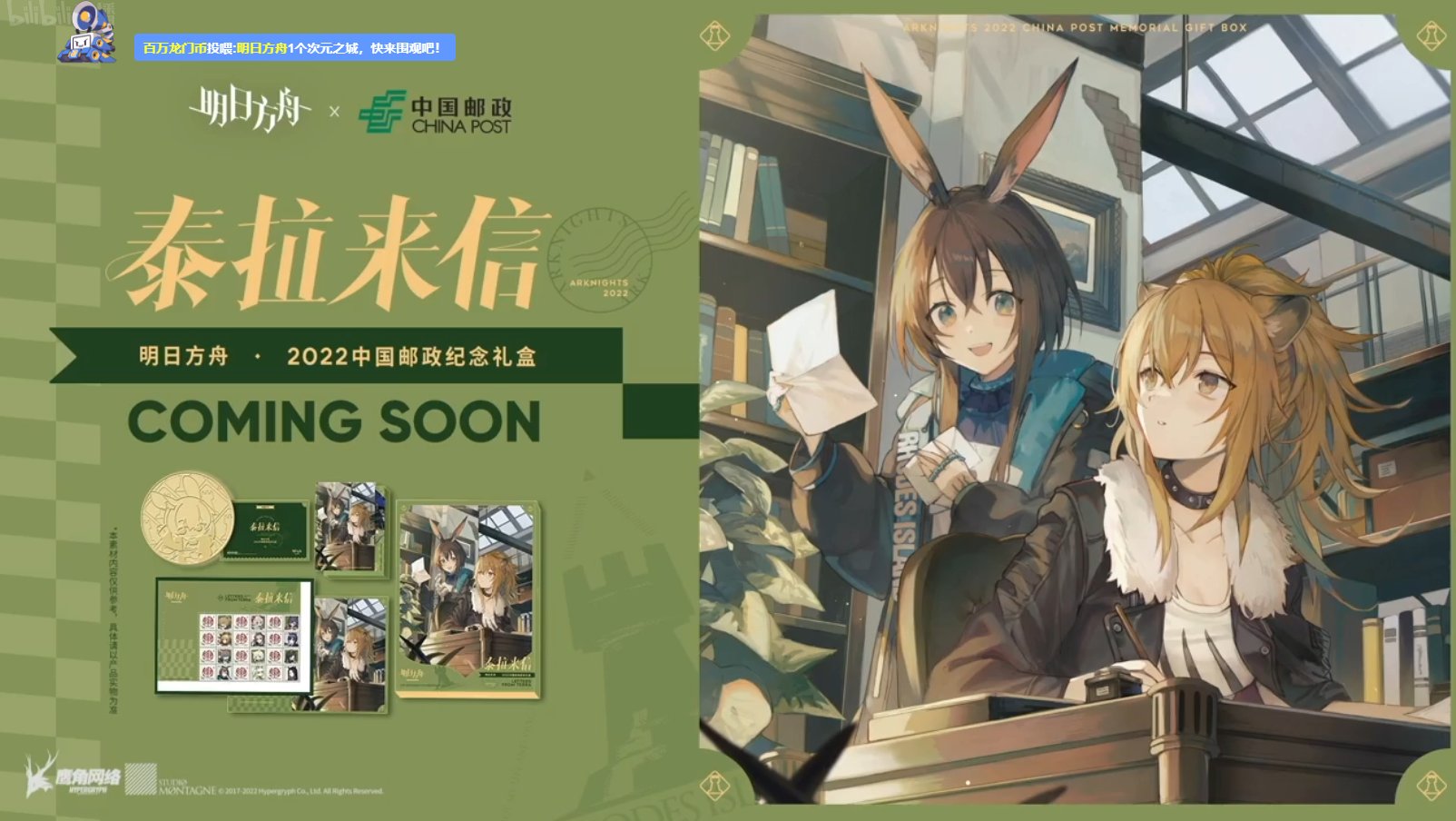 That's about the long and short of it for the Arknights CN 3rd anniversary stream highlights! Further details should be released in due course as the events arrive, but for now, save up those Orundum!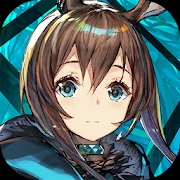 Arknights Global
Android, iOS
Take on the role of a key member of Rhodes Island, a pharmaceutical company that fights both a deadly infection and the unrest it leaves in its wake. Together with your leader Amiya, you'll recruit Operators, train them, then assign them to various operations to protect the innocent and resist those who would thrust the world into turmoil. Your tactics will determine the future of Rhodes Island. Fight for the Dawn!